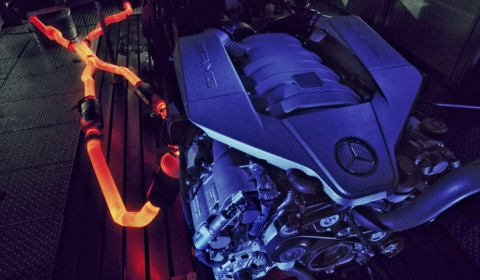 The German manufacturer Mercedes-Benz has decide to replace the naturally aspirated 6.3 liter AMG V8 with a twin-turbo 5.5 liter V8 engine by 2011. In an interview with Inside Line Dr. Thomas Weber, member of the board at Daimler AG Group Research & Mercedes-Benz Cars Development, discussed the current engine line-up and the plans to downsize the 6.3 liter.
Like BMW and Audi, Mercedes is downsizing and implementing turbochargers. According to Dr. Weber, all V8 engines in 2011 Mercedes-Benz models will be turbocharged. Inside line didn't discuss any figures regarding performance or specifications.
The first signs of any changes inside the engine line-up will be unveiled at the 2010 Paris Auto Show next September.