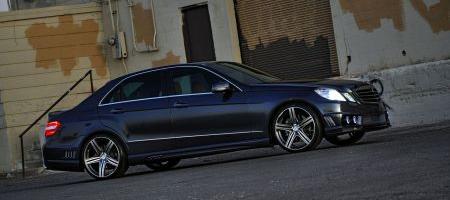 Japan based tuner Wald International has unveiled their version of the brand new Mercedes-Benz E-Class in Las Vegas, USA and shows the full deal of their program in a beautiful photoshoot.
Wald International called the package the "Sports Line Black Bison". It includes several styling components such as new front bumpers, side skirts, bigger roof and trunk spoiler, sports fenders and a reviewed exhaust system. The IS-F tinted exhaust is perhaps a bit of overkill. The wheels that Wald presents are their own Mahora series which are available in several sizes ranging from 19 to 21 inch.
Let's not forget the colour – Black – from Black Bison!
[Via WorldCarFans]