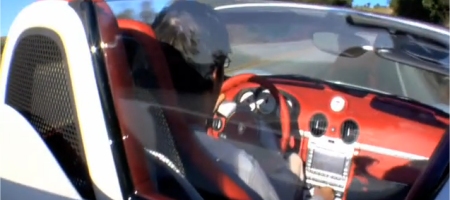 After the unveiling of the 2011 Boxster Spyder at the Los Angeles Auto Show, we received some videos showing the new Porsche family member in action during a Sunday Morning Drive. The videos give a good inside into the sports car and its very special roof construction.
Inside the footage you will spot two of the most challenging and legendary roads in North America; 17-mile Drive and Laureles Grade in Monterey California.
The Spyder uses the 3.4 liter flat six with direct injection making a total of 320hp. From standstill to 60mph is done in 4.6 seconds and a top speed of 166mph is reachable even with the roof open.
The new Spyder will be available in February 2010 for U.S. price of $61,200 and €53,100 in Europe (excluding taxes).