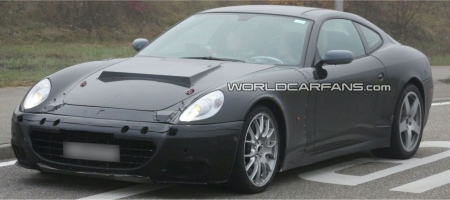 Another chapter can be added to the story around the 612 Scaglietti successor. The test mule was again spotted, but still nothing is really known about this perticular model driving around near Modena.
You will definitely spot the bulge on the hood, but what it exactly holds is unknown. The rumours suggest this model is due for 2012 and is in the early phase of testing. However, previous stories suggest Ferrari is developing a hybrid system or even a new V12 engine with a twin turbo setup. WorldCarFans even suggests it could be that Fiat's MultiAir system is temporarily fitted to this test mule in order to see how much performance enhancement can be pulled from that.
Let's just say there are some new Ferrari models coming and this is one of them.