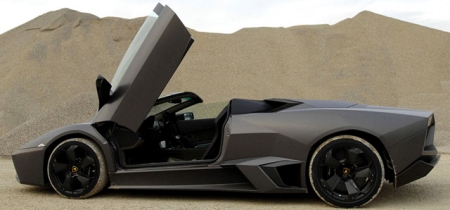 According to CarsUK, Lamborghini is planning an exclusive event today to reveal the Lamborghini Reventon Roadster to a small number of interested clients. The rumours have not been confirmed yet, but do add up to the on-going story of the official introduction of a roofless version.
There's still some confusion about the exact power plant the new 'sharp edged' Roadster will use. Lamborghini's original plan was to make a Roadster version of the Lamborghini LP670-4SV, but that changed due to some engine placement issues. Although this is could be called a drawback, the Reventon Roadster may gain from it with speculation suggesting that it could have more power than its Coupé sibling. Exact numbers aren't known at this stage. The supercar will mainly be based on the Lamborghini LP650-4 Roadster and the bodywork of the Reventon.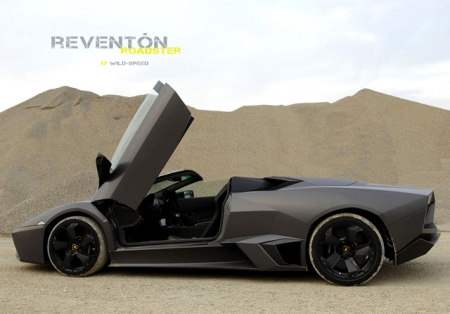 The official release of the new 2010 Lamborghini Reventon Spyder is expected to be held in September at the 2009 Frankfurt Auto Show. We'll be there to provide you with up to date information as and when it's officially unveiled.
[Via Cars UK, Picture via Autogespot.com]