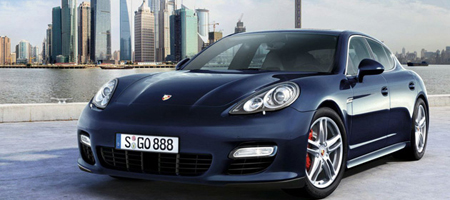 The Panamera is a subject of hot debate in the world of fast cars. It' a marmite car, you either love it, or you hate it. Critics of the car tend to focus solely on the cars looks whereas, Porsche engineers are on a mission to show us what the super-saloon car really handle like. They've just set a new fastest time at the Nürburgring of 7:56 minutes.
To put this new time into perspective we've done a little bit of research in what other cars have achieved on the 'ring. The Cadillac CTS-V is the closest competitor we can think of, in March it set a time of 7:59 minutes, 3 seconds slower than the Panamera Turbo. It's only 1 second slower than the times independent reviewers have established for the Nissan GT-R and the F430!
The time was set by Nürburgring ace and Porsche test driver, Walter Röhrl.
[Via WorldCarFans]