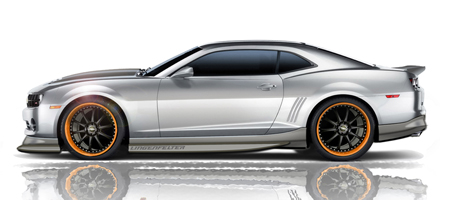 Lingenfelter, famed for their huge horsepower Corvettes, have turned their attention to the 2010 Camaro SS. We've seen what other companies such as Hennessey can do with the iconic muscle car, so can Lingenfelter better them?
The headline figures are promising. 550bhp to 800bhp available depending on the tuning package applied. There's a new bodykit as well including a new custom bonnet, aggressive front splitter, rear bumper, side skirts, rear diffuser and rear spoiler. The new 20 inch alloys are essential to allow the extra space for some larger tires to handle the increase in power. They also feature orange striping around the edge in contrast to the black of the central alloy.
The power packages vary from the lower 550bhp which includes a new TVS2300 intercooled supercharger system, reprogrammed ECU, a new air intake system and a dyno report after the re-build has taken place. It produces the same levels of torque as bhp (550 lbs-ft). The next steps, still based on the TVS2300 supercharger 570bhp, 650bhp and 750bhp versions which all benefit from extra tweaks to the systems. The larger output engines gaining intake valves, exhausts and a complete strip down and precision rebuild.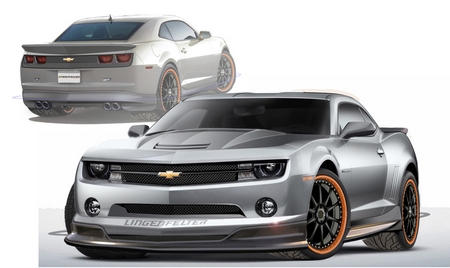 The headline tuning kit sees the Supercharger replaced with an Intercooled Twin Turbocharger. The 800bhp and 800 lbs-ft of torque it produces are carefully extracted through process of a complete strip down and precision re-build on an LS7 base.
To answer our original question, it looks like Lingenfelter have trumped Hennessey! There's no info on price, however we are told that lead time on cars will be between 2 and 10 weeks depending on the complexity of the build specification.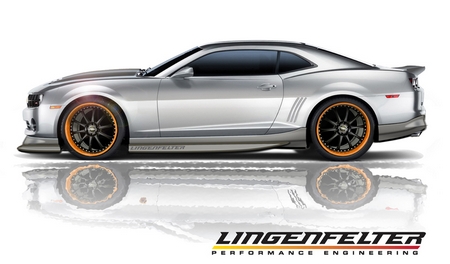 [Via Lingenfelter]