The British Society of Motor Manufacturers & Traders (SMMT) holds a test day each year where members of the industry are invited to mingle with manufacturers and industry types. It's a networking event for the most part, a very big one!
Honda UK used the opportunity this year to present something. A very special concept car. Created as a one-off by Synchro Motorsport, a Honda aligned voluntary racing team, the Honda Civic Type R Pick Up truck is entirely unique.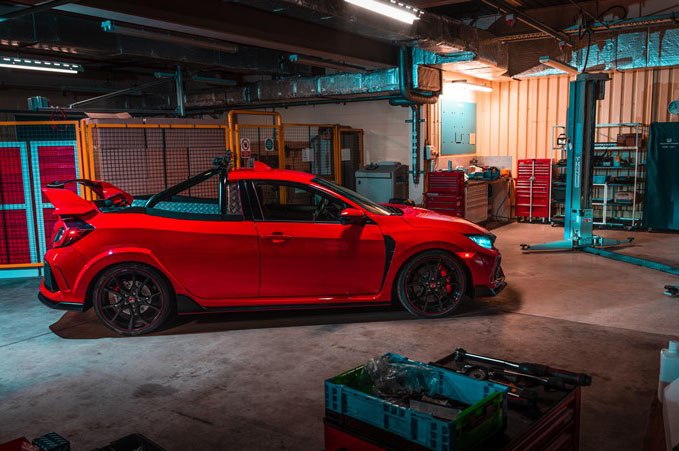 It's the sort of thing that gets designed by a person with a passion. As the Synchro Motorsport team are based out of Honda's Swindon factory, the team have unprecedented access to Honda's expertise. It is codenamed 'Project P' and has been developed from a standard road car.
The Civic Type R Pick Up is actually based upon a pre-production version of the Type R. Engineers have adapted the rear design from the B-pillars, creating a sweeping line from the roof to the back which hides a flatbed loading area.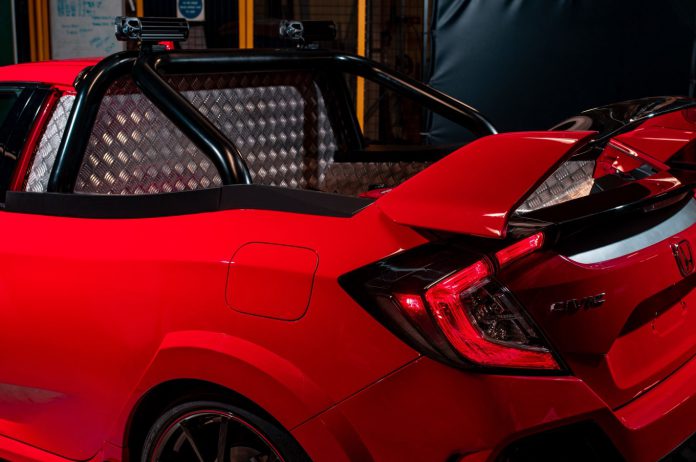 Finished in iconic Rallye Red, the concept retains the rear wing, aligning it with the FK2 and FK8 Civic Type R. To make the hatch useable, the rear wing is movable.
Underneath, the Civic Type R Pick Up uses the same drivetrain as the current generation Civic Type R. It gets a 2.0 litre inline 4 cylinder engine with 320 hp. It is front wheel drive and the team estimate that it should complete the 100 km/h sprint in under 6 seconds with a top speed in excess of 265 km/h.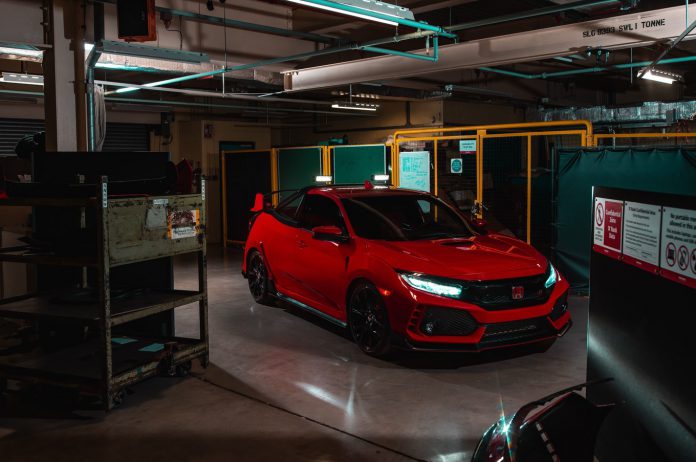 Alyn James, project lead, commented: "We have a special projects division at the factory in Swindon and this project was a fantastic opportunity for the team to show just what their creative minds could do. The passion that our engineers have for Honda is shown in our latest creation and we are even considering taking it to the Nurburgring to see if we can take the record for the fastest front wheel drive pickup truck!"
Phil Webb, head of car at Honda UK, added: "This Civic Type R Pickup Truck concept by the special team at our Swindon-based plant demonstrates the passion and commitment of the team there – going above and beyond outside working hours to deliver the final product. There are no plans to put this in to production but we will be using it to transport our lawn and garden products as and when required!"