British supercar dealer Tom Hartley Junior has listed a McLaren P1 GTR for sale amongst it's extensive listings. The bespoke P1 GTR is one of just 58 produced and was originally sold to a private collector who owns a similar liveried F1 GTR.
The LARK liveried P1 has just 852 miles on the clock and comes with its original flight, factory supplied diagnostic equipment, racing wheels and tyres, racing exhaust and a tailored car cover. It has been displayed at a number of events over the past few years, most notably (for us, as we were there!) at the Goodwood Festival of Speed and the Goodwood Breakfast Club.
The original LARK livery which inspired this design was fitted to F1 GTR #13R. It raced alongside a sister car, #04R in the All Japan GT Championship series in 1996. #13R claimed 3 victories with the sister car managing to add another ensuring the McLaren duo dominated the 6-race event.
As with #013R, the McLaren P1 GTR has been converted for the road by Lanzante. It still features the same internals as every other P1 GTR with a twin turbo 3.8 litre V8 engine and electric powertrain. Power is rated at a nice and even 1,000 hp!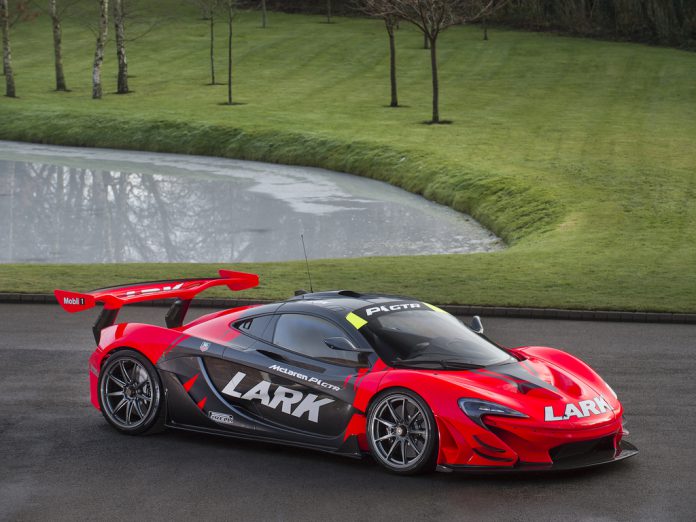 Tom Harley Junior hasn't revealed the asking price for the McLaren P1 GTR. The dealer has some experience in offering hyper-exclusive and sought after models, having sold a time-machine McLaren F1 mere months ago. The P1 GTR joins an inventory which includes two Ferrari Enzo's, two Bugatti Veyron's and a Pagani Huayra!