Alleged photos of the Mercedes-Benz G-Class have leaked ahead of its planned debut at the Detroit Motor Show 2018, due to take place in the coming weeks. The photos look to be official promotional shots and appear to have been obtained by Dutch website AutoWeek.nl.
The G-Class has been in production since 1979 with each generation building incrementally upon the last. The latest generation model was updated in 2012, proving to be as popular as ever. The new G-Class will be the first completely new model as it is expected to get a new chassis, lighter, stronger and capable of providing more internal space than before.
Spy shots have given us an idea as to what the 2019 Mercedes-Benz G-Class will look like. The photo series shows the finished version with an altogether more rounded look. The windows are less square, the corners are less abrupt and the lines are smoother. That said, the design has not departed much from the traditional G-Class shape with a very boxy, typical 4×4 look.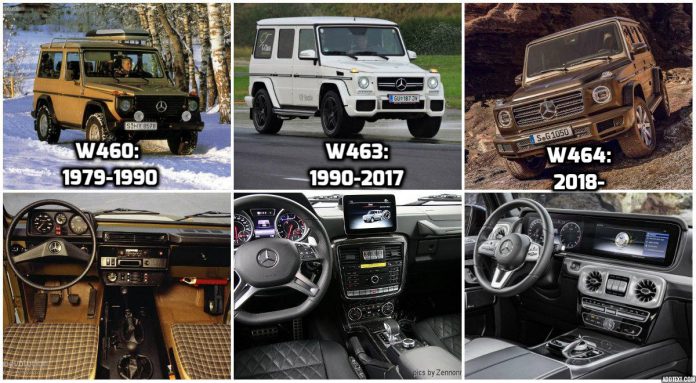 The fact that the design is evolutionary rather than revolutionary will likely ensure that the G-Class continues to appear to the same customer base. Mercedes-Benz are expected to release an entry-level G 550 with AMG models to follow shortly after. We will bring you official details once they become available.