Originally built as Cakewalk for Charles Gallagher – the owner of Denver based Gallagher Industries – Aquila is a 86.5m superyacht made by Derecktor Shipyards. At that size, she is the largest private ever built in the US and has only had two owners so far.
The change of name came after her current owners, the Walton family acquired her for a said amount of $150 million. Gallagher took delivery in 2010 before putting her up for sale in 2011, the sale was completed in 2014 through Burgess Yachts who have had a significant role in managing the yacht.
Derecktor Shipyards Aquila
Most recently, Aquila underwent what would become the largest refit done by Pendennis in England. Burgess Yachts were once again the managers of the project which involved a complete interior overhaul by Redman Whiteley Dixon and Susan Young. The original interior was done by Dalton Design while the exterior features works by the infamous Tim Heywood.
The refit was done in 2016 and involved fitting in a new cinema in the main deck while the owner's suite was given an all new look. There is a new chandelier that stretches up to 11.2 meters over the four guest decks. The exterior also received new changes including the relocation of the sundeck Jacuzzi forward of the yacht.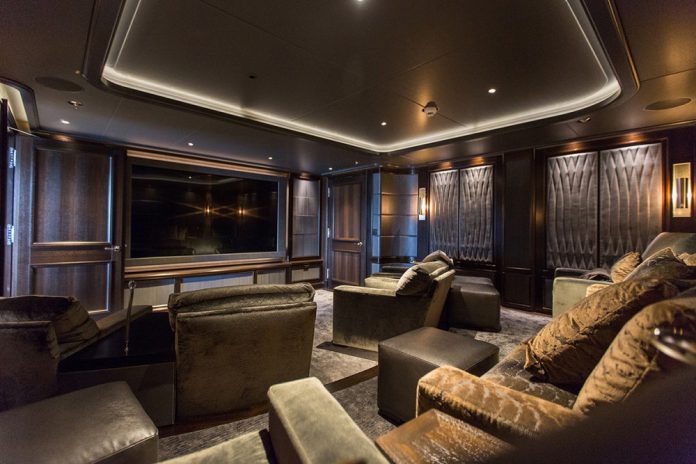 Aquila can accommodate 14 guests across 7 cabins and a crew of 26 members in 12 crew cabins. She is currently owned by the Waltons, said to be the richest family in the world with a combined worth of $149 billion. Walmart forms the main source of wealth for the Waltons, they currently own 52% of the world's largest retailer.