Yesterday we went by the Alfa Romeo stand in LA to check out their brand new crossover, the Alfa Romeo Stelvio. It's been a while since the Italian brand took the world stage to unveil something new, and here it is.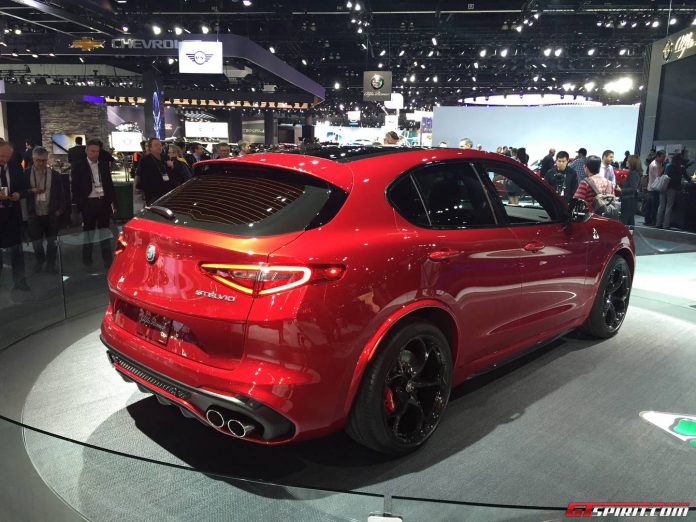 Powered by a 2.9-liter V6 biturbo engine the Alfa Romeo Stelvio QV puts out an impressive 505 hp, giving it all the potential of being one of the quickest in its segment. Its promised driving dynamics and performance aren't the only things the well established German crossovers should be afraid of. After seeing it live at the show, we have to say that its design is quite striking too.
The Italian design charm is not what should sell this brand new Alfa Romeo however, the new Stelvio plays an important role in the brand's line up and should help secure an ambitious sales target in 2018. It is expected to do so through its excellent driving dynamics and capabilities, according to Alfa Romeo's CEO.
We are excited to find out what the new 'crossover on the block' can do on the road, and whether it will be able to secure a reasonable piece of the worldwide crossover market that is currently dominated by the premium German brands.
For all the information on the Stelvio QV that we have thus far, make sure to read our earlier release. Make sure you are subscribed to our LA Auto Show newsfeed to keep up to date on all automotive news coming from the American west coast this week.