Some people go to the beach, others camp under the stars, each and every person has their own idea of what a vacation or break should be. Like me, you might have been fortunate to have been on a roadtrip or two. I love them – the bonding, the camaraderie and the joy of sharing the experience of driving across vast expanses and enjoying driving. Whether you're participating in a tiny classic Fiat 500 or a majestic Mercedes-Benz G Wagon, the sense of excitement and fun is always the same.
Pagani are not in any way ordinary so when they host a roadtrip, or Raduno, you can imagine it would be something quite extraordinary. The video above highlights just how special the 2016 Raduno was.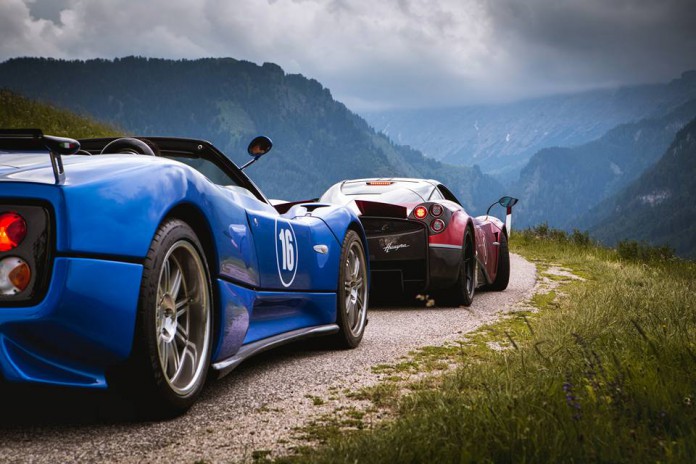 One of many highlights of the Raduno was undoubtedly the presence of the spectacular Pagani Huayra BC. For those of you haven't heard already, the BC retains the same V12 B-Turbo Mercedes-AMG engine as used in the standard Huayra. Power, however, has been increased to more than 750 horsepower. The car also features a new, lighter titanium (other metals are also used) exhaust. The new exhaust is said to be louder than the stock Huayra unit thanks to a new, low pressure muffler and freer flowing design.