This is TopCar's recently revealed tuning program for the latest generation Porsche Turbo 991. The tuner said that offering customization packages for the Porsche Turbo remains one of their most complicated projects.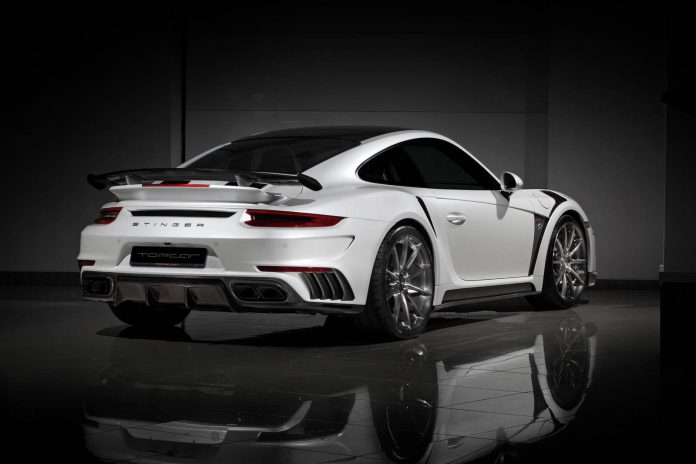 Most of the work is put in replacing all of the sports car's body panels with carbon fiber body kit elements. Even if it may not look that way, very little of the Porsche's exterior is kept in stock condition. The entire front- and rear bumpers are replaced, and the same goes for the car's rear fenders, side skirts and bonnet. Visual carbon fiber is also installed on the car's doors and at the rear a new aerodynamic wing is placed.
Adding a sense of aptitude at the front are the new front fenders that now have GT3 RS style ducts. They are not just appealing to the eye, but are also very much functional. The Turbo's rear fenders have been enhanced using carboxylic linings. To make sure all added components are perfectly aligned, TopCar makes use of special technology that allows for a seamless fit between the carbon element and metal body.
All the lightweight carbon fiber that comes with the Stinger GTR generation 2 bodykit is vacuum formed and saves some serious additional weight off the sports car. Completely in weight-saving style, TopCar recommends a set of ultra-light ADV.1 wheels further improving the car's handling.
There is also a range of mechanical upgrades available for the Porsche Turbo 991. While little detail has been disclosed on how TopCar plans to liberate the extra power, they say the car's engine can be tuned up to deliver a steady 750 hp. Matching the car's increased performance, a more advanced brake system can be fitted as well as an aftermarket exhaust system.