What do you do when you're in love with the 'edition one' design but you didn't quite get your hands on one? Just put in a request with your local wrapping company! Although the official edition 1 design of the AMG GTS doesn't have the characteristic stripe like the C63, we have to say that this particular design suits the AMG supercar very well.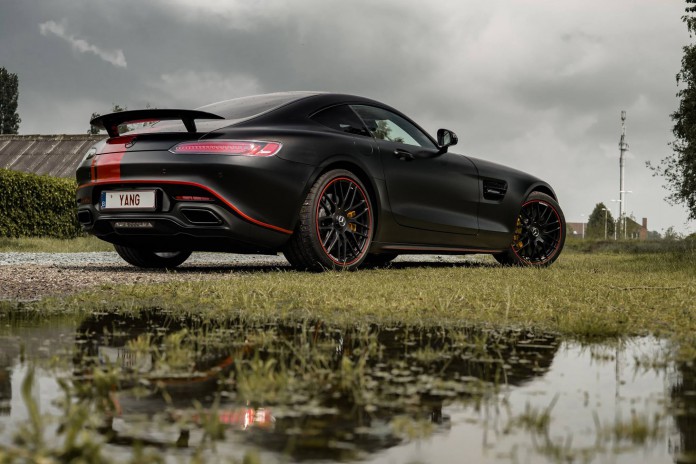 The wrapping job was done by a Belgian wrapping specialist called 'Sign Mania' and features a satin black wrap with dragon red stripes. Further red highlighting was done to the AMG's matching black wheels and aggressive front grille. At the rear the red line runs just above the license plate and rear diffusor.
What do you think about this mean looking Mercedes AMG GTS? Check out the full gallery below!
Satin Black Mercedes-AMG GT S