Expert Audi tuners ABT Sportsline have unveiled their new tuning program for the B9 Audi A4 and A4 Avant.
ABT claims the A4 is the bread and butter of its business, with CEO Hans-Jürgen saying the luxury compact "is certainly mainly responsible for the company's growth." They've covered all the stops as a result, offering upgrade packages for both the 3.0-litre diesel V6 engine and 2.0-litre turbo four-cylinder.
After ABT's ECU tuning, the 3.0-litre diesel V6 will produce 325 hp and 501 lb-ft of torque, up from 272 hp and 442 lb-ft of torque. The 2.0-litre, meanwhile, is bumped from 252 hp and 272 lb-ft to 330 hp and 323 lb-ft.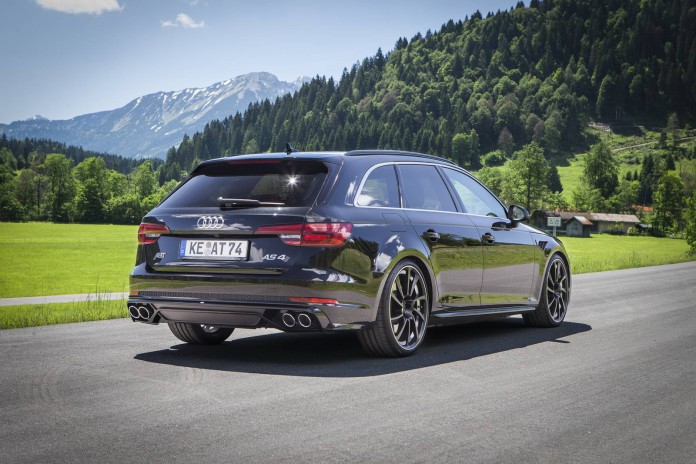 Further adjustments have been made to the suspension, with ABT offering height adjustable coilovers. An aerodynamics package is also available, adding a front lip spoiler, a different front grille, fender inserts and a rear diffuser. Setting the appearance off are 19- or 20-inch ABT Sportsline wheels.