Noted tuning house Novitec have taken the brand new Ferrari 488 GTB and turned it up to 11.
In stock guise the 488 GTB is already an epic performance car. However, the guys at Novitec have taken the 488's performance to a whole new level. Thanks to clever software and a new exhaust system, Novitec has managed to make the 488 produce a staggering 772 horsepower and 658 lb-ft of torque.
Ferrari 488 GTB Novitec Rosso
According to Novitec, this means their tuned 488 will reach 60 mph in just 2.8 seconds and a top speed of 212 mph.
This performance increase was achieved thanks to a remap of the ECU as well as the injection, ignition systems and electronic boost pressure control.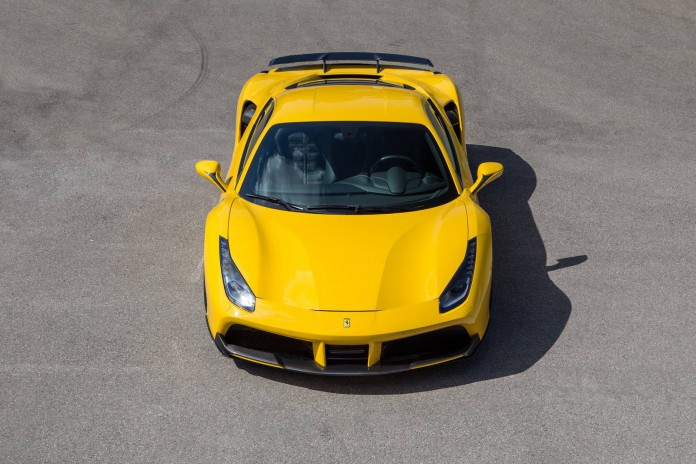 Novitec also installed their own aerodynamic bits to the car in order to give the car that extra bit of presence. The car rides 40 mm lower than before thanks to a custom hydraulic suspension system.
Black 21-inch forged wheels round out the styling changes.
Check out the full gallery for a better look at Novitec's vision of the 488 GTB.