Late last week BMW officially revealed their new quad-turbo i6 diesel engine at Vienna's engine symposium. The new and more efficient diesel engine is sending the previous generation tri-turbocharged six-cylinder into retirement.
In the interest of efficiency, BMW and Mercedes-Benz stopped producing V8 diesel engines a while back and focused on turbocharged sixes instead. Now, it's only Audi that still features an eight-cylinder diesel in their SUVs. The latest example is the new and upcoming 2017 Audi SQ7.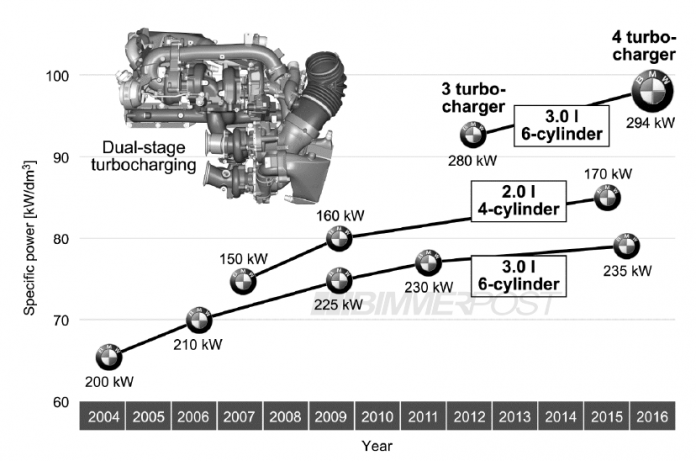 BMW's tri-turbo straight-six was offered in the 5- and 7-series, as well as the BMW X5. Future generations of these models are now set to get the new i6 engine that has no less than four turbochargers. The first model to be equipped with BMW's latest diesel power plant is the BMW 750 xDrive. The engine produces 394 hp at its peak from 4,000 to 4,400 rpm, while maximum torque is set at 760 Nm available from 2,000 – 3,000 rpm.
Featured on BMW's flagship 7-series, the new engine makes sure that 100 km/h is reached in just 4.5 seconds, while top speed is electronically limited to 250 km/h. The engine comes as a result of clear goals set by the BMW engineering department. In order to rival the powerful V8 diesel at a higher efficiency rate, the engine needed to be more powerful, have a better response, and a higher revving capability.
In retrospect to the set goals, BMW have indeed managed to raise the bar once again. Their new diesel straight six is more powerful, responsive and fuel consumption has been reduced by another 5%.