Our friends from Dutchbugs have recently arrived in Hong Kong to attend the Global Sources Electronics Trade Show 2016. Completely in style, they brought one of their three Bugatti Veyron's, similarly wrapped in style for the occasion.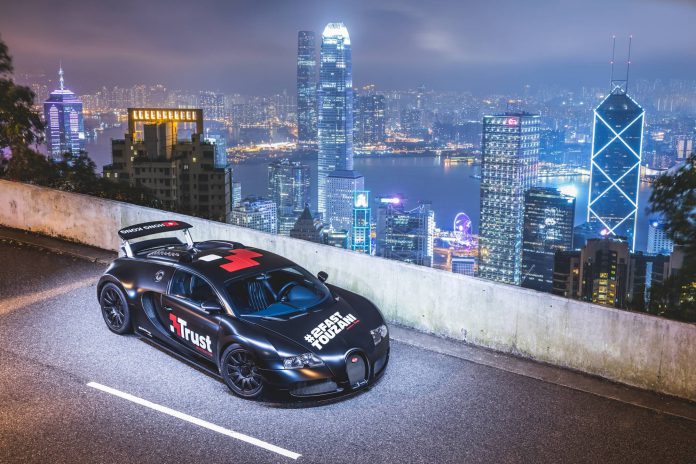 This particular Bugatti Veyron has been used by Trust as a marketing tool for a while now, you might remember the #2fast2Touzani tour from last year which also starred the wrapped hypercar. During the #2fast2Touzani tour Trust and Dutchbugs travelled through various countries in Europe with Dutch-Moroccan freestyle football player Soufiane Touzani.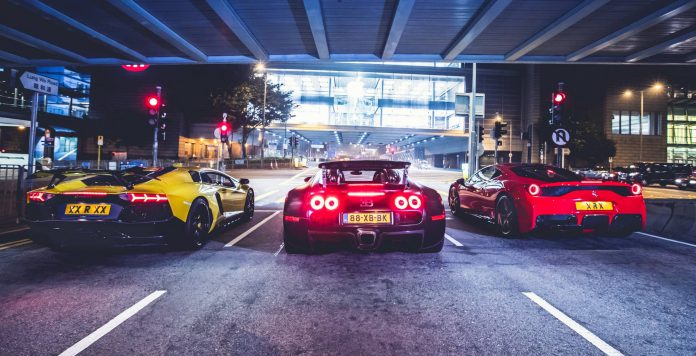 Their latest stop is the Global Sources Electronics Trade Show in Hong Kong for which they shipped over the Bugatti Veyron, which will probably be showed next to Trust's booth at the Asian trade show. Besides attending the show, a photoshoot had been setup with top car photographer Chester Ng who brought several friends along for the local supercar party.
Dutchbugs' Bugatti Veyron is joined by the likes of a Lamborghini Aventador, Ferrari 458 Italia, Chester Ng's very own Nissan GT-R and a Mercedes-Benz SLS AMG. Check out some of the breathtaking results in the gallery below!