As announced a few weeks ago, the official start of the 2016 season of Curbstone Track Events was held last week at Spa Francorchamps. For many drivers and teams, especially the ones that didn't participate the ice drifting event in Lapland, it was a pleasant reunion after the winter break. Even the continuous downpour of rain couldn't damping the atmosphere on and around the track.
Ferrari and Porsche being the top two brands for track day cars isn't a surprise, nor is it a new fact to tell. It was however interesting to see that there were more race spec Ferrari's here than their road legal brothers. This was the same story for the Porsche, with most of there attention coming in the shape of three 991 GT3 RS's and 4 Cayman GT4's, of which one had a rather unique, but very well fitting blue colour.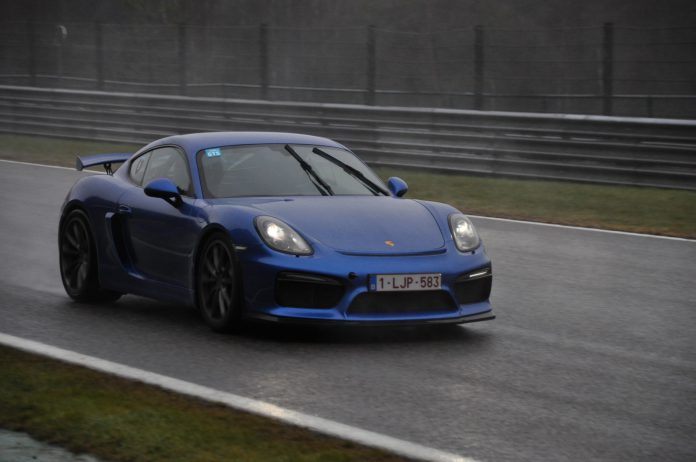 Beside the many sports cars there was also a nice selection of Volkswagen's, converted in order to take part in the VW FunCup. This seven part championship is organised with races in Belgium (2 x Francorchamps, 1 x Zolder, 1 x Mettet), The Netherlands (Zandvoort) , Luxemburg (Colmarberg) and France (Dijon Prenois). Curbstone will also be entering a team, with the first official race planned for next weekend, this track day was a excellent chance for them to get some practice in before the season kicks-off.