With Spring just around the corner, the new racing season is finally underway. The same goes for Curbstone Track Events, that kick off the 2016 season at the end of this month on March 25th at Spa Francorchamps.
The 2016 calendar includes 4 days at the Paul-Ricard circuit in the South of France, and two days at the track of Barcelona in Catalunya, Spain. New this year are the "Spa 2h evening sessions" which are held the night before every track day in Francorchamps to make sure participating cars are ready for the next day, but of course, also to allow drivers to master the track.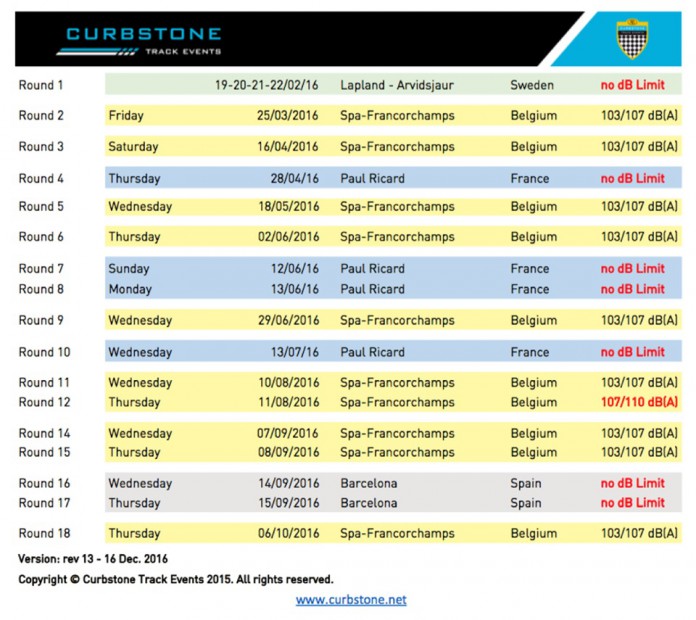 The first track day at the end of March may be the first real track day, but is "Round 2" of the 2016 season. Back in February the organization traveled to Arvidsjaur, Sweden for an ice-drifting experience on a frozen lake with over 15 km of groomed tracks, circular ice patches and handling courses. Below you can find impressions of the 4-day event in Sweden.