The new Acura NSX GT3 has been unveiled at the ongoing New York International Auto Show 2016. Based on the road going Acura NSX (Honda NSX outside US), the new GT3 challenger will be homologated as a FIA GT3 racecar once testing is completed later this year. Acura plans to field the NSX GT3 across various GT racing series in North America starting in 2017.
The powertrain on the new NSX GT3 is similar to that of the production variant, minus the Sport Hybrid SH-AWD system. That said, the NSX GT3 uses a 3.5 liter twin-turbo V6 delivering power to the rear wheels via a 6-speed sequential-shift racing gearbox. The road going version uses a 9-speed dual clutch transmission to deliver power to all four wheels.
Quite a number of features on the powertrain have been carried over from the road version, including the heads, valvetrain, block, heads, pistons and crankshaft. Key body parts including the aluminum space frame will be manufactured at the Performance Manufacturing Center in Ohio, same place where the V6 engine will be assembled.
Honda's racing and engineering team in Japan was involved with the initial testing of the car around Europe, visiting circuits like the Nurburgring. The final testing which involves the FIA GT3 homologation is currently in progress, spearheaded by the Honda Performance Development in California.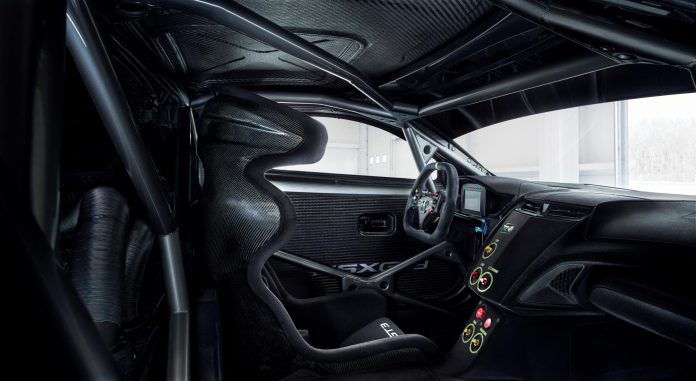 The new Acura NSX GT3 will join current Acura racing cars such as the TLX GT racecar that currently competes in the Pirelli World Challenge with Real Time Racing. Acura has a rich history of motorsports that can be traced back to the three consecutive IMSA Camel Lights manufacturer and driver championships from 1991 to 1993. In 2009, they won the American Le Mans manufacturer, driver and team titles in LMP1 and LMP2 classes.