ZR Auto in Calgary, Canada, is at it again with another stunning project car. This beauty, an Audi R8 V8, was recently purchased by an owner from Edmonton looking to stand out.
The R8 was wrapped in a brand new Avery shimmer blue vinyl wrap material, giving off a stunning sparkle in the light and incredible depth. It's one of those wraps that you'd swear was paint if you saw it in person.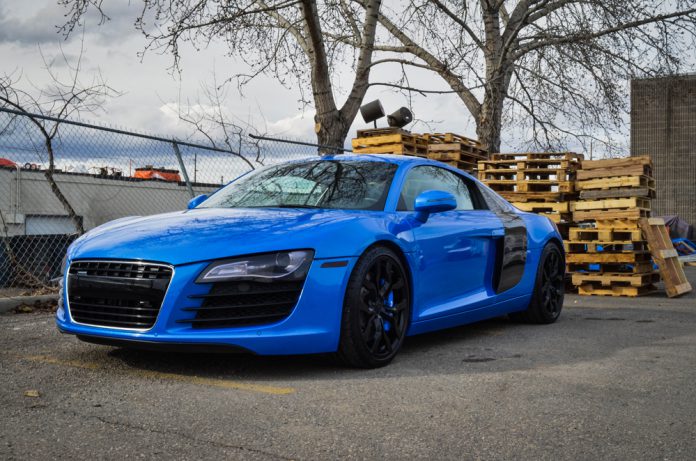 But here's where it gets unique. ZR Auto also wrapped the brake calipers with a high-reflective special heat-sensitive material. That's right, the calipers aren't painted, they're wrapped! When the light shines on the calipers, they practically glow. Caliper wraps are a brand new trend that's getting a lot of people excited. From reflective material to satin, gloss and more, it is now possible to wrap brake calipers without any fear of the material warping due to extreme heat.
From window tint to headlight and taillight tint, a debadged exterior and blacked-out wheels,this Audi R8 is one sexy automobile.
With a new Capristo exhaust and an ECU tune from ECU Tuning Group, this Audi is ready to make a splash! Radar jammers and a radar detector complete this project. The good news is that this car is going to be driven a whole lot this summer! We can't wait to see it out and about on the streets of Edmonton, Alberta.