Brabus has officially unveiled one of their most insane models to date – the Brabus Rocket 900 Coupe.
The Rocket 900 starts life as a stock Mercedes-AMG S 65 Coupe before being transformed by Brabus into their most powerful car the company has ever produced. The Rocket packs a whopping 900 hp and 1,500 nM of torque and features a top speed of over 350 km/h.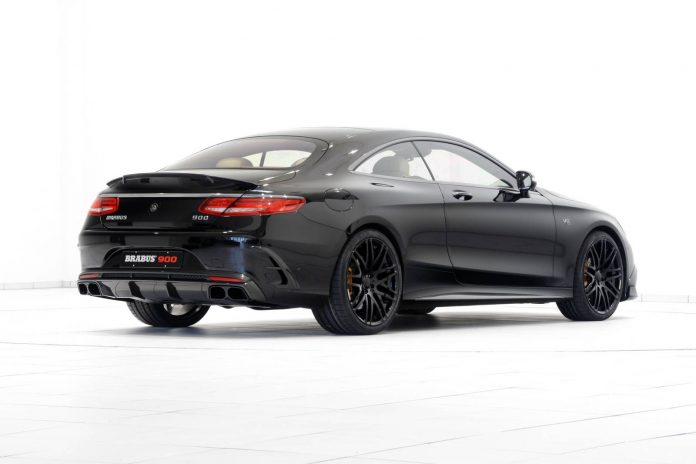 As you would imagine, the Rocket's acceleration is suitably mental. Owners can expect to get to 60 mph from standstill in just 3.7 seconds. And as we mentioned before, on to a top speed of over 350 km/h.
In order to achieve such impressive horsepower figures, Brabus removed the turbochargers that come standard with the S 65 and replaced them with a set of their own. They also increased displacement from 6.0 liters to 6.3 liters. Additional engine work also includes new forged pistons, billet crankshaft and balanced piston rods.
A new, proprietary rear differential has also been fitted.
Brabus has not released pricing detail yet, but expect the car to demand a significant premium over the standard S 65 AMG. Brabus will offer the car as a complete package or as a package where you bring them your S 65 and have it modified.