New spy photos of the upcoming Porsche 911 R have emerged as the car undergoes testing before its reveal at the Geneva Motor Show.
This R-designated 911 is being built to commemorate the legendary 911 R that was built back in 1967. The fact that Porsche is releasing the 911 R this year is no accident. The car is being released this year to commemorate the 50th anniversary of the 911 R's that were built back in 1967.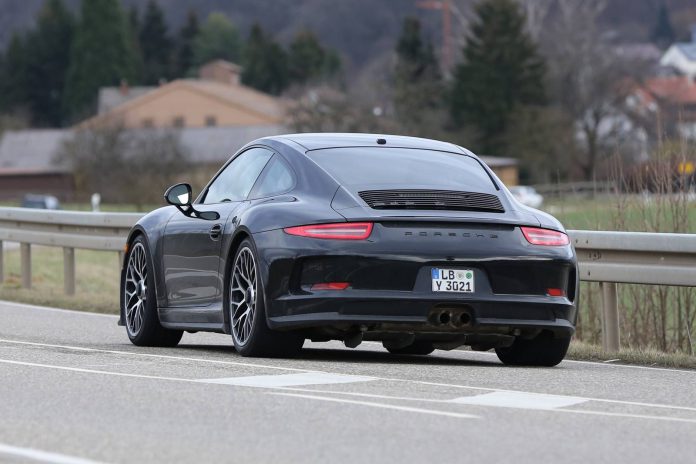 The spy shots of the 911 R show that the car is using a large amount of GT3 body panels. However, this particular development car does not feature the GT3 rear wing, instead opting for a rear diffuser. This will likely be used as a replacement for the downforce provided by the GT3's rear wing.
The 911 R is expected to feature the same 3.8-liter flax-six as seen in the GT3. Output will be around the 475 horsepower mark. We can also expect Porsche to offer the car with a manual transmission as opposed to the dual-clutch system used in the GT3.