Infiniti has unveiled the coupe version of the Q50 sedan, the Q60 Sports Coupe, at the Detroit Motor Show 2016.
The new Infiniti Q60 Sports Coupe gets expressive proportions and muscular lines while maintaining the distinctive lines and sharp angles of the original concept that was revealed at the same event last year. Meanwhile, under the hood is a 3.0-liter twin-turbo V6 motor that comes with two power options: 300 hp and 400 hp.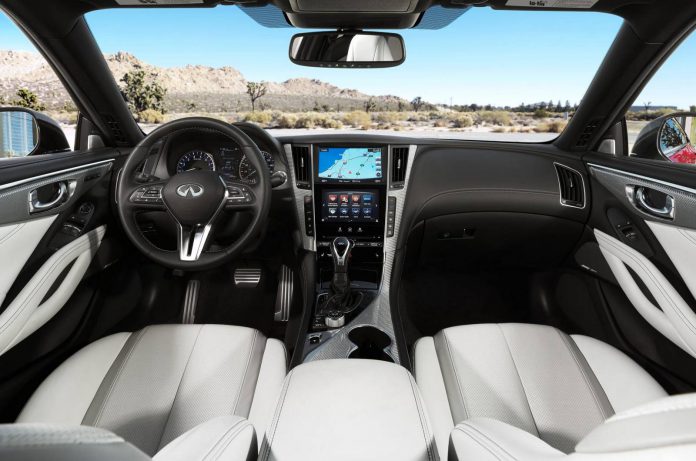 The power is channeled to the rear wheels of the car and agile performance is promised by Infiniti, thanks to the Dynamic Digital Suspension and the Direct Adaptive Steering, both of which have been tweaked to provide precise handling responses and great ride comfort.
Infiniti Q60 Sports Coupe
"As the third-generation version of Infiniti's iconic sports coupe, the new Q60 builds on Infiniti's brand heritage and history of technology leadership. It reinforces Infiniti's reputation for performance, elegance and driver-focused design," said, Carlos Ghosn, President of Nissan.
The global debut of the new Q60 Sports Coupe takes place at a very positive time for Infiniti, which sold a record 215,250 new vehicles in 2015, a year-over-year growth of 16 percent. Alongside the Q60 Sports Coupe, the updated version of the Q50 and QX60 crossover are also being showcased by the company at the auto show.