Tuning company Wald International has just unveiled its latest in a long line of bodykits for some of the world's most exclusive and luxurious cars. The latest vehicle worked on by Wald is the Rolls-Royce Wraith with the company's creation dubbed the Wraith Black Bison Edition.
Typically, the Rolls-Royce Wraith has a very refined and elegant design and the Wald International kit provides it with a healthy dose of aggression and panache. At the front, the tuner has implemented a revised front bumper with a lower splitter, reshaped air intakes as well as vertical LED daytime running lights.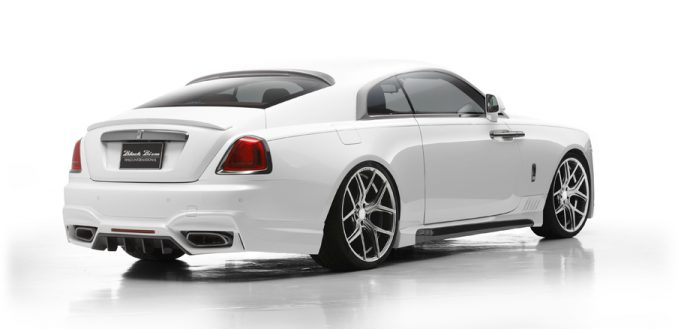 Moving to the sides, the Wraith Black Bison Edition includes extended side skirts, painted in gloss black and giving the luxurious two-door an eye-catching new look. On this initial display vehicle, the skirts are complemented with massive twin five-spoke wheels complete with impossibly low profile tyres.
At the rear, the modifications are finished with a new diffuser consisting of four vertical fins, a remoddled rear bumper and last but not least, new tailpipes.