A unique 2015 McLaren P1 is currently up for sale courtesy of Seven Car Lounge in Riyadh, Saudi Arabia. We've seen a number of P1s being sold by this Middle Eastern exotic car dealership in the past and this is certainly one of the boldest.
It is very similar to one available from Seven Car Lounge in 2014 and is painted in an identical shade of yellow. Also like that car, this P1 has black wheels, yellow brake calipers and some additional yellow components across the rear bumper. However, it can be distinguished from last year's model on a number fronts.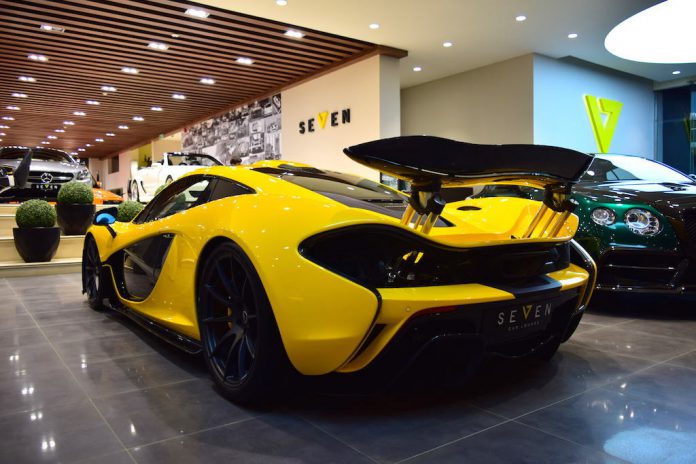 For starters, the yellow on the rear isn't quite as comprehensive and this example has carbon fibre wing mirrors with yellow P1 logos. It's interior is also simpler. Rather than the yellow bucket seats of the P1 previously listed for sale here, this example has black leather and alcantara seats juxtaposed with bright yellow seatbelts.
Understandably, no pricing details are available but we expect it to sell for significantly over its retail price.