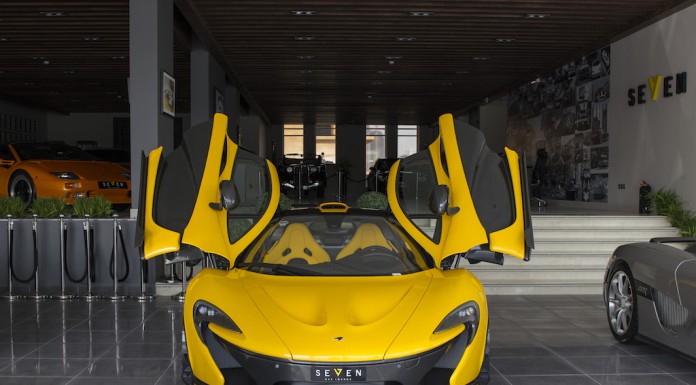 Just a few short weeks after the McLaren P1 was revealed in concept guise, the leading hybrid hypercar officially sold out. For any customers who missed out on ordering the P1 straight from the factory however, numerous examples are available through third-party dealerships and Saudi Arabia's Seven Car Lounge has one of the nicest examples up for sale.
This particular example is finished in Volcano Yellow and features a plethora of unique features distinguishing it from other similarly coloured P1's. For starters, most of the rear fascia excluding the diffuser is painted in Volcano Yellow while many P1s feature a carbon fibre rear bumper section. Additionally, it features yellow roof panels and a yellow roof scoop while most others are black or finished in carbon fibre.
Additionally, the interior is particularly special. The racing bucket seats are finished largely in yellow leather but feature black alcantara inserts. While no pricing or mileage details have been revealed, don't expect this custom P1 to come cheap!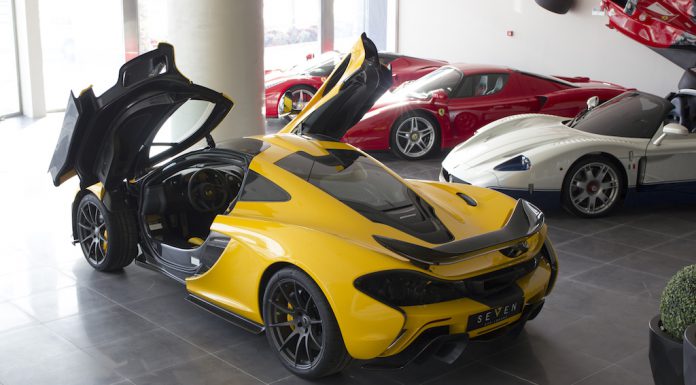 If you need reminding, the McLaren P1 is one of three new hybrid hypercars on the market, the others being the Porsche 918 Spyder and LaFerrari. The P1 utilises an upgraded variant of the 3.8-liter twin-turbocharged V8 engine from the 12C designed to now deliver 727 hp at 7,300 rpm and 531 lb-ft of torque at 4,000 rpm. This internal combustion engine is then mated to an electric motor delivering a further 176 hp and 192 lb-ft of torque leading to a total of 903 hp and 664 lb-ft.