Former Top Gear 'Stig' and stunt driver Ben Collins has name the sixth-generation Ford Mustang GT as the ultimate stunt car in its upcoming film aptly named 'Ben Collins: Stunt Driver'.
Throughout the film, Collins tests the Mustang GT to its limits alongside a selection of other performance cars in a serious of challenges across 48 hours and including stunts involving helicopter gunships and aerobatic planes.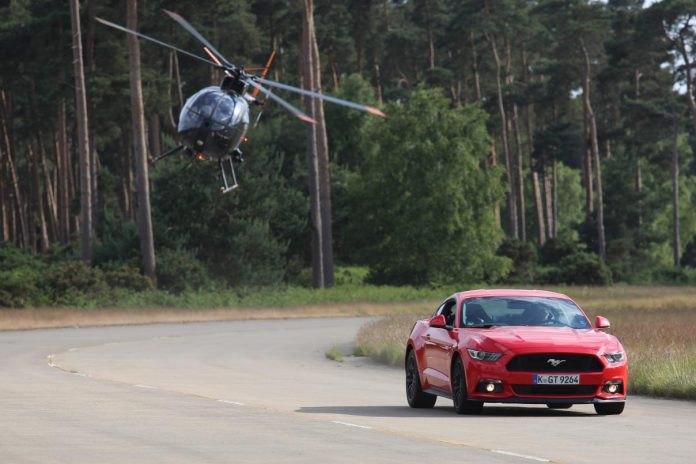 The Mustang GT has of course become somewhat of a big screen icon with over 3700 movie appearances including 'Bullitt' in 1968 and last year's 'Need for Speed' film which was the first to star the latest Mustang. Thanks to its selection of options and driving modes including Normal, Sport+, Track, Snow or Wet, the sixth-gen Mustang is undeniably versatile and according to Collins, the best stunt car around.
"The point of this adventure was to find the perfect car for an epic, high octane, Hollywood-style car chase, and it's the iconic Ford Mustang that gets top billing. "Mustang has starred in many a classic car chase during the past 50 years, and is still the stunt driver's weapon of choice to leave the bad guys standing in a cloud of tyre smoke," Collins said.
Considering Collins has driven a multitude of sports cars and supercars in the likes of James Bond films 'Quantum of Solace', 'Skyfall', 'Spectre' and even the latest Mission Impossible film, having him name the Mustang as the ultimate stunt car is certainly high praise.