Certainly amongst the most interesting and surprising cars unveiled at SEMA 2015 have been the Mazda MX-5 Speedster and MX-5 Spyder models. Wile both are one-off concepts unlikely to reach the production line, they do provide a hint at a possible expanded MX-5 family of sports cars.
As for the MX-5 Speedster, it is the most eye-catching of the duo and is rolling on a set of desirable Rays 57 Extreme Gram Lights measuring 16 inches at all four corners. It too has Brembo front brakes and adjustable coilover suspension and thanks to its lightweight construction, is a featherweight at just 943 kg.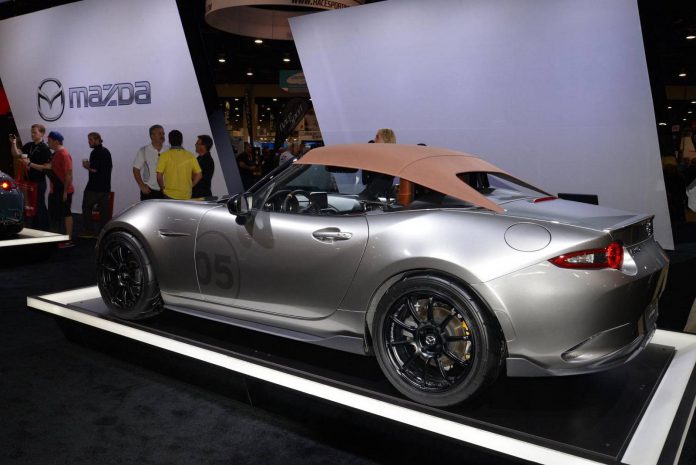 As for the Mazda MX-5 Spyder, it includes a so-called 'bikini' top and is painted in Mercury Silver. It has been installed with a carbon fibre aero kit, a new front grille and a set of lightweight 17-inch ADVAN Racing RS II wheels with Yokohama tyres. The interior is also adorned in high-quality leather while braking is performed with a front Brembo kit with four-piston calipers. There are also adjustable coilovers and the MX-5 Spyder weighs a mere 1043 kg.