Prior to SEMA 2015, Vorsteiner has just unveiled its Novara aero program for the potent Lamborghini Huracan. The car incorporates a selection of new aerodynamic components that make it exceptionally aggressive and a real head-turner.
At the front, the Vorsteiner Novara Lamborghini Huracan includes a completely overhauled fascia alongside a carbon fibre front splitter. Additionally, the car includes carbon fibre ventilated front fenders similar to those from the current Porsche 911 GT3 RS. Like those from the Porsche, they also serve an aerodynamic purpose on the Novara Huracan by utilising the air flow from the spinning wheels to exit air out and produce downforce across the front axle.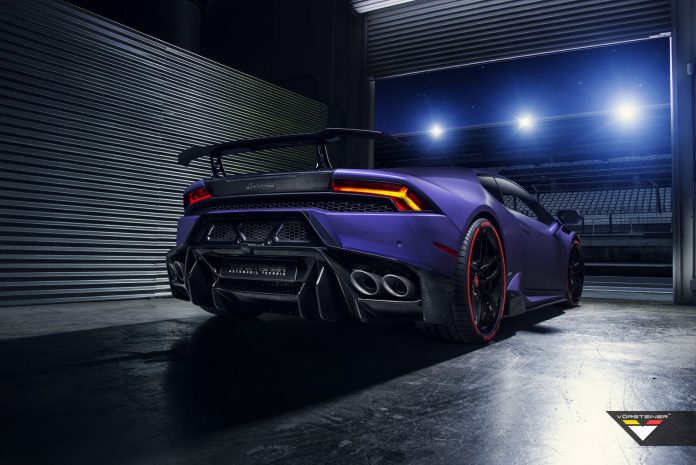 Elsewhere, the Vorsteiner Novara Huracan includes carbon fibre side skirts which efficiently direct the air to the rear of the Italian supercar to ensure optimum stability at high speeds. At the rear, the changes are extensive with a bold diffuser and a rear wing complete with aerospace-grade aluminium uprights. The rear air vents have also been tweaked and now includes 3 trapezoidal openings to enhance engine cooling for the engine and exhaust.
Completing this particular Huracan Novara are the tuning firm's brand new V-FF 105 flow forged wheels set to be revealed at SEMA. Here they measure 20×8.5 at the front and 20×11 at the rear with Pirelli P Zero tyres. A Vorsteiner stainless steel exhaust system is also offered alongside all the aero upgrades.