A brand new second-generation Audi R8 V10 Plus has just been adorned with a special wrap courtesy of the expert team at HplusB Design in Germany.
While on first appearances, the second-generation Audi R8 looks very similar to the original, its dramatic styling changes become apparent when the car is seen in person. The vehicle's unique design traits stand out even further thanks to the wrap which has been dubbed 'Satin Canyon Copper'.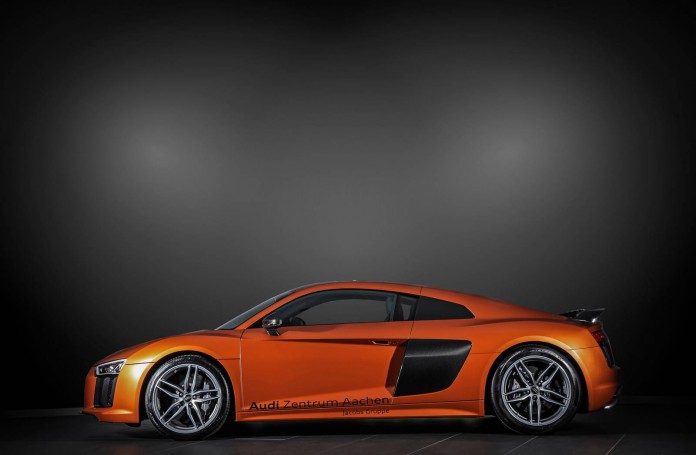 Beyond the wrap, this R8 could be distinguished from first-generation models thanks to the overhauled front and rear fascias. Additionally, the iconic side blades of the first-gen R8 have been ditched in favour or a simpler, twin side blade design. Beneath the reshaped body is also an upgraded engine.
The naturally-aspirated 5.2-litre V10 is closely related to the Huracan's powertrain and in R8 V10 Plus guise, pumps out 610 hp and 560 Nm of torque. That results in a 0-100 km/h sprint time of just 3.2 seconds and a 330 km/h top speed.