In our quest to find the best hotels and resorts in the world one destination just cannot be overlooked; the Maldives. Made up of 1,192 islands with white beaches and turquoise waters it is a true dream destination. We visited one of the most prestigious resorts in the Kaafu Atoll; the Four Seasons at Kudaa Huraa resort.
The extensive presence of coral and marina life makes the Maldives the ideal snorkeling and diving location. Four Seasons Kudaa Huraa is no exception and offers the perfect location to explore the underwater world or if you prefer to stay above water relax and enjoy the majestic sunrise and sunset every day.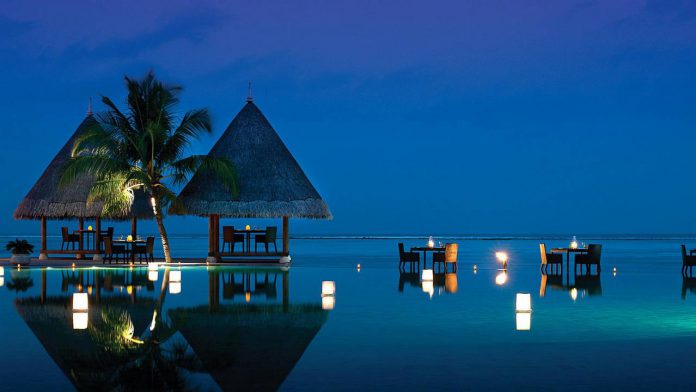 Location
The hotel is just 30 minutes by a speed boat or 15 minute by air taxi from Male, which hosts Maldives' international airport. We took an air taxi and upon reaching the private island of Kuda Huraa, we were welcomed by the friendly staff and immediately enchanted by the island's tropical beauty.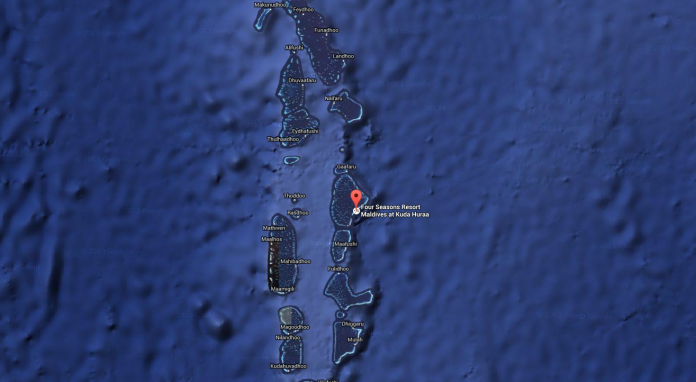 Thanks to its equatorial location, the temperature remains constant- between 25 and 35 degrees celsius throughout the year. The hotel's architecture is inspired by traditional Maldivian villages and the lobby is very pleasing to say the least. We instantly felt at home and a wet towel and a welcoming drink were a nice gesture by the hotel staff.
Rooms
There are 96 thatched beach and water villas at the hotel, all constructed by local craftsmen "using indigenous materials and techniques to reflect a true sense of the Maldives." Some of the beach and water bungalows have private pools to enjoy ultimate luxury.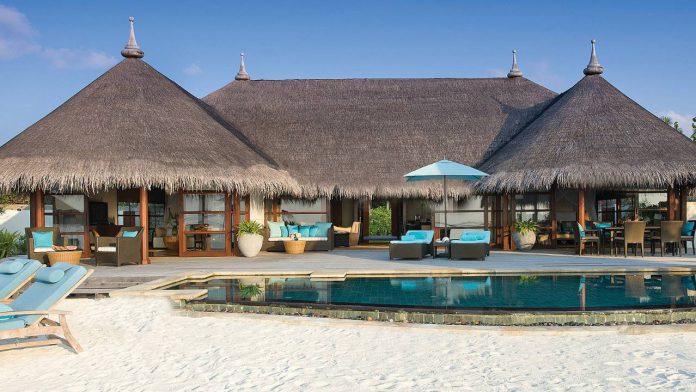 We took up abode in a two-bedroom beach bungalow, where there was one king-size and two twin beds. The beds were very comfortable and the ambience of villa was very relaxing. The two bathrooms had modern amenities, while there was also a private pool with outdoor shower. Our villa had direct access to the beach and faced the lagoon, providing us with mesmerizing sunrise visions every morning.
Some of the standard facilities included a 42-inch flat-screen TV, a full stereo system, complimentary access to the fitness centre and many surprises that you just have to experience for yourself.
Tip: Ask for a sunset villa to enjoy amazing and romantic evenings!
Dining
For dining, there are four restaurants. Baraabaru serves authentic Indian cuisine. It has a traditional set-up and the open kitchen allows the guests to see chef preparing the food. Meanwhile, the hotel highly recommends to try out the wines offered at the restaurant. That said, it is only open for dinner hours.
At Cafe Huraa, the daily breakfast buffet is served and it also has options for all-day dining. With both indoor and outdoor seating that happens to overlook the swimming pool, it is a good place to enjoy a bite. Reef Club is a great place to try out Italian food, while Kandu Grill is popular for its seafood.
There's a poolside bar as well and the sunset lounge is perfect to sip some cocktails while listening to slow-tempo music. They also have a 'shisha night' every Saturday.
Activities
There are three swimming pools at the hotel, including one children's pool and another 'Serenity Pool' typically for couples who want some isolation. It's in close vicinity to the Reef Club and only those who are above 16 can access it.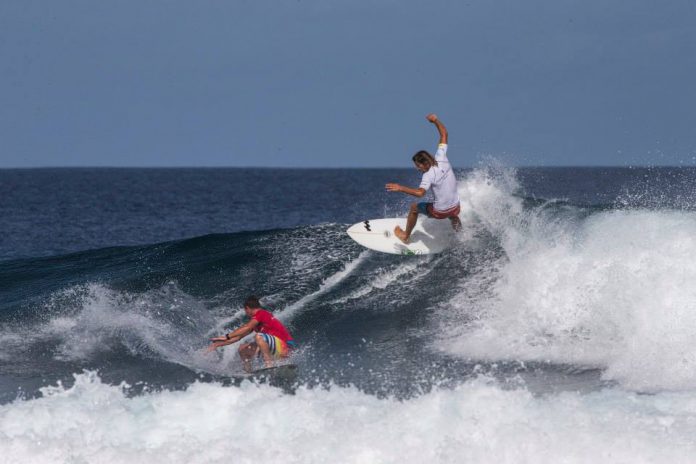 Four Seasons also provides a plethora of other activities. Kayaking and windsurfing are complimentary, but one will have to pay for motorized activities such as water skiing, banana rides, jet skiing and parasailing.
We took out time to indulge in one of our favourite past times, scuba diving. The Four Seasons are a fully accredited and PADI certified diving school. Having dived in Egypt, Malaysia and many other destinations we had high expectations of the Maldives and we were not disappointed. The water is crystal clear, visibility was spectacular and the underwater landscape can simply not be portrayed in words. It has to be seen to be appreciated. The wildlife was just as stunning, from majestic turtles to a plethora of multi coloured fishes frantically dashing in and out of the beautiful coral reef, we were awe-struck.
The Maledives are also a great place to see Manta Rays and even swim with whale sharks. Their sighting is season dependent though so check before booking what your changes are of seeing them.
Spa
The Four Seasons' spa is located on a separate tropical island, which is only a few minutes away via a traditional Maldivian boat called 'dhuni'. There are seven over-water treatment pavilions that have separate bathing areas and outdoor showers. You can try out several different types of massages and body treatments or take a lesson in yoga, pilates or reiki.
Conclusion
The Maldives is arguably one of the most spectacular travel destinations in the world. The Four Seasons Kuda Hurra is just as impressive, from the service to the food and activities on offer. The experience is second to none, the luxury and comfort is unrivaled and we are yearning to head back to the Four Seasons and the Maldives.
The Kudaa Huraa resort is located quite close to Male which has upsides and downsides. Getting to the resort is quite easy and convenient and doesn't take as long most other Maledives resorts but you can hear the occasional airplane departing from Male Airport. Also there are a few other resorts and inhabited islands nearby which means there is some boat traffic. However the Four Seasons Landaa Giraavaru resort is a great alternative for those that really want to get away from it all.