The one-off Pininfarina Hyperion Rolls-Royce Phantom Drophead Coupe has once again hit the market this time courtesy of Al-Ain Class Motors in Dubai. The car was previously listed by the dealership over three years ago with an asking price of 2.93 million euros. That price has been slashed to 1.45 million euros (US $1.6 million).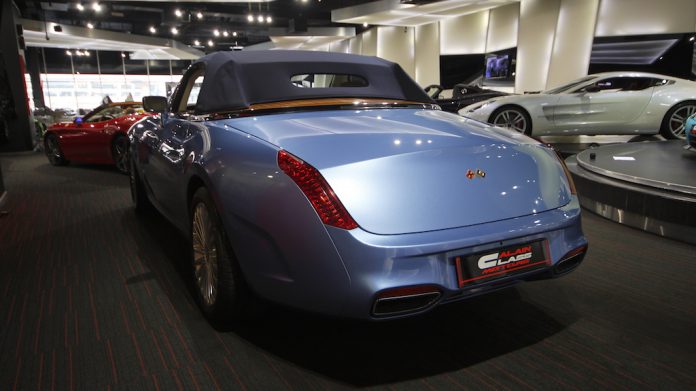 The Pininfarina Hyperion was commissioned by British collector Roland Hall. It was designed by Jason Castriota when he was working with the Italian design house. He has also designed cars including the famous Pininfarina P/45 and Bertone Mantide and the Hyperion is certainly one of his most interesting creations.
Most of the differences between the Hyperion and a standard Phantom are found on the outside. They include a curvaceous new front fascia with a modified grille and bespoke headlights. The sides have also been overhauled while the rear is also very distinct and looks completely unlike a Phantom. In fact, the only giveaway that the Hyperion is based around a Rolls-Royce is the front grille.