Revealed last year, the Nissan GT-R 45th Anniversary Edition features a selection of distinct elements to separate it from other GT-R variants. Originally, it was restricted to the Japanese market but Nissan said soon after that a handful of examples would be offered throughout the United States.
As just 45 units have been produced, having the chance to snap some pictures of one isn't an opportunity that comes around often. Fortunately for Steve Hall, such an opportunity recently came up.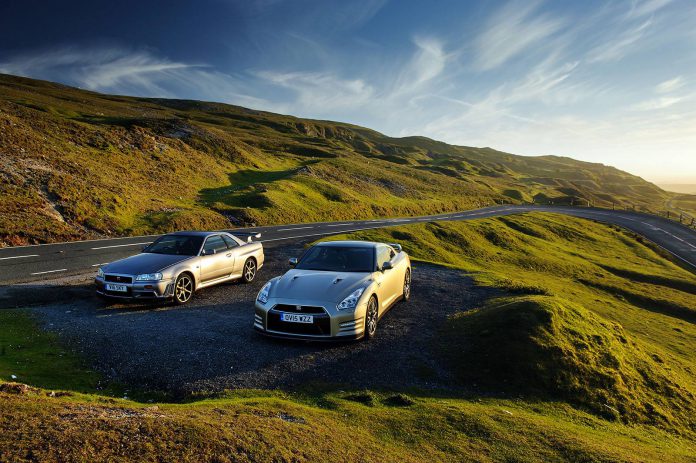 Pictured here alongside an R34-generation Skyline, this is actually the first time we've seen pictures of the GT-R 45th Anniversary not from the automaker itself. The most notable visual change are the new set of tightly spoked wheels as well as the light gold paint. That paint is dubbed Silica Brass and is identical to the one used on the 2001 Nissan Skyline GT-R M-Spec.
Beneath the skin, the 2015 Nissan GT-R 45th Anniversary Edition remains mechanically identical to the other GT-R variants (except the Nismo of course). That means its 3.8-litre twin-turbocharged V6 engine delivers a total of 545 hp and 463 lb-ft of torque and is mated to a six-speed dual-clutch transmission.