Well known tuning company Lingenfelter has just unveiled its range of upgrades for the C7 Chevrolet Corvette including a widebody kit and a range of performance modifications.
As for the bodykit, it isn't quite as insane as the widebody kit offered by Forgiato Wheels for the Corvette. With that being said, it does add two inches to the rear wheel arches. Additionally, the kit includes new side skirts, rocker panels, a custom carbon fibre front splitter and a new bonnet with a prominent air extractor. There are also a set of 20-inch wheels with 335/25 tyres at the rear axle.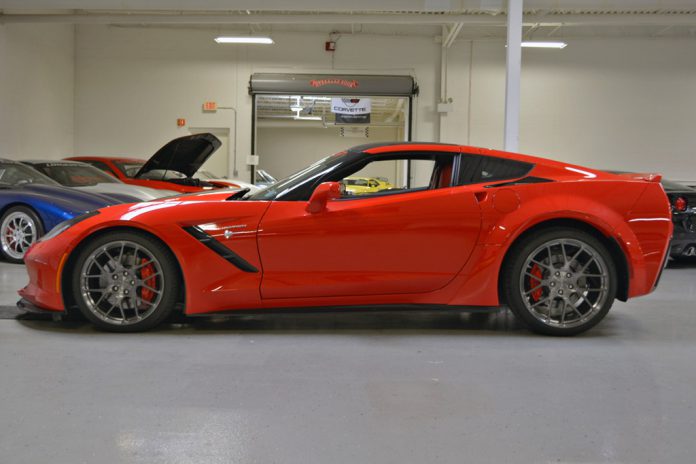 Beyond the visual changes, the Lingenfelter Corvette sees a Edelbrock E-Force TVS2300 supercharger added to the 6.2-litre LT1 V8 engine. Thanks to this upgrade, power rises significantly from 455 hp to 624 hp and 600 lb-ft of torque. New headers from Kooks have also been installed as has a cat-back exhaust system.