While it seems incredibly unlikely that Mercedes-Benz will produce a Shooting Brake variant of the C-Class, Theophilus Chin has decided to render such a model. To make it a bit more interesting, Theo's renderings are based around the range-topping Mercedes-AMG C63 S Coupe.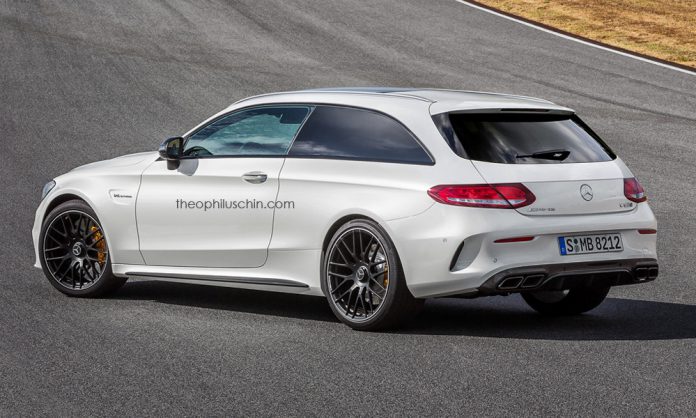 At the front, the C63 S Shooting Brake rendered is, as you'd expect, essentially identical to the coupe. The real changes come after the doors with the extended roofline stretching back to a more upright rear widow. The taillights of the C63 Coupe have also been included rather than the units from either the sedan or estate body styles.
What are your thoughts on a Mercedes-Benz C-Class Shooting Brake?