The Lamborghini Huracan Spyder recently celebrated its Asia Pacific debut after being revealed in Hong Kong.
Rather than a typical private unveiling inside a dealership, this silver Huracan Spyder was revealed on a specially-made outdoor display providing us a good chance to see the car in the daylight rather than under showroom or auto show lights. Prior to its outdoor reveal, it was on display in the local showroom. Alongside the silver paint, it includes bright yellow brake calipers as well as silver wheels. Additionally, the car has a number of options from the Ad Personam programme, particularly through the interior.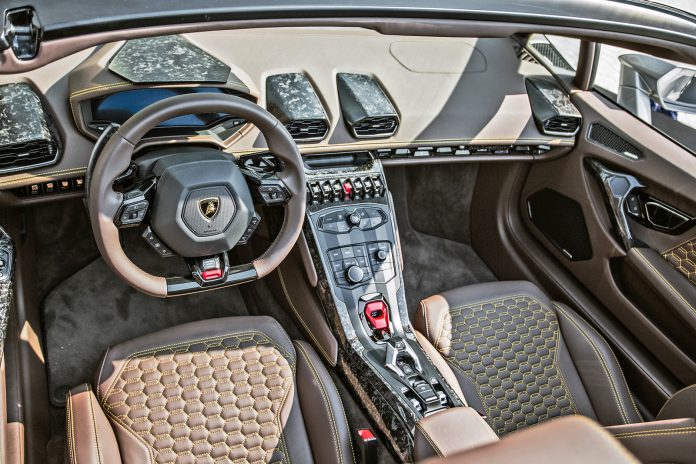 Powering the Huracan Spyder is the same naturally-aspirated 5.2-litre V10 engine as the Huracan coupe. The drop-top therefore produces the same 602 hp and 413 lb-ft of torque. While the Huracan Spyder has grown to 1542 kg, it will still reach 100 km/h in an impressive 3.4 seconds as well as a top speed exceeding 320 km/h.
Unlike the current model year Lamborghini Huracan, the Huracan Spyder debuts with an engine stop-start system as well as cylinder-on-demand technology. Both of these systems help to improve the Huracan Spyder's efficiency.