GTspirit and Bonaldi Motorsport have ended the Italian GT season on a high note after winning the season finale in Mugello today. South African driver David Perel and his teammate Mirko Zanardini drove the Peresoft Lamborghini Gallardo first across the line to claim victory in the GT Cup – this was their fifth win of the season.
Perel and Zanardini were only a few points away from winning the championship but a few drawbacks in the previous round of Misano denied them this opportunity. Nonetheless, the team finished third on the standings with 123 points behind the two Porsches of Kripton Motorsport and Ebi Motors.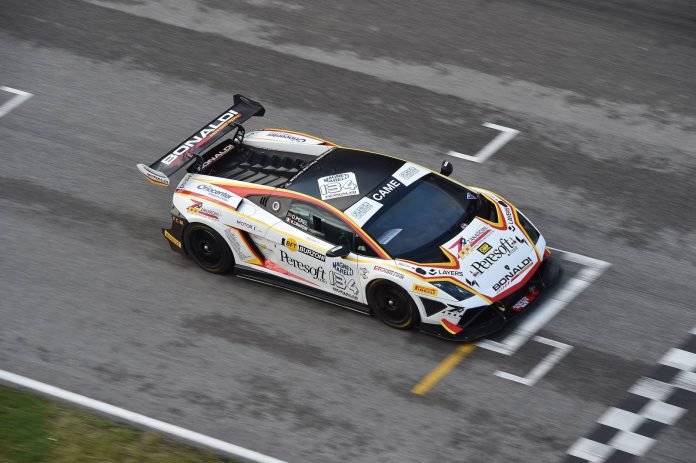 Elsewhere in the GT3 category, Scuderia Baldini team of Stefano Gattuso and Matteo Malucelli won the GT3 championship title in their Ferrari 458 Italia after beating two Audi R8s LMS in the standings. Gattuso and Malucelli finished the season with 130 points ahead of Mapelli and Amici with 116 points. The team of Bortolotti, Berton and Schirò rounded the top three in GT3 with 113 points.
In the season finale race, Gattuso and Malucelli finished first leading Mapelli and Amici while third place went to Capello and Zonzini driving another Audi R8 LMS. Perel and Zanardini on the other hand shared the GT Cup podium with Del Prete and Comi in a Ferrari 458 Italia and the #154 Lamborghini from Imperiale Racing.
[youtube]https://www.youtube.com/watch?v=E3aMBAEGdXs[/youtube]