A bright blue 1997 Lamborghini Diablo VT Roadster once owned by U.S. Presidential candidate and entrepreneur Donald Trump, is currently up for sale.
The asking price currently sits at $299,000 and while it remains unclear when Trump purchased and sold the car, official documentation proves that it was indeed owned by him. Beyond the bright Le Mans Blue paint scheme, it has been adorned with Donald Trump badges and stickers, making for the perfect purchase for any wealthy Trump supporter.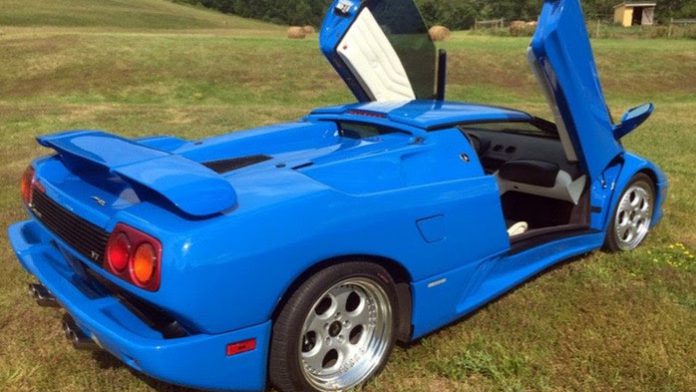 It is believed that just around 200 Lamborghini Diablo VT Roadsters were ever produced so this is definitely a rare beast. If Trump is elected president of the United States next year, we can only imagine its value climbing even further.
It has travelled 14,992 and appears to be in excellent condition, particularly the interior and the engine bay.