Small independent tuning company KBR Motorsport has just unveiled its latest track weapon based around a 2013 E92-generation BMW M3. This particular M3 was created by the company's owner, Christian Kreher, who frequently takes it to the famous Nurburgring Nordschleife in Germany.
On an engine front, KBR Motorsport has managed to lift power from the naturally-aspirated 4.0-litre V8 engine from 414 hp up to 450 hp and 440 Nm of torque. The power gains come courtesy of a re-mapped ECU. Additionally, the exhaust system has been modified with the catalytic converters removed and a modified rear silencer installed. Additionally KBR Motorsport has created a custom X-pipe for the sports car. The tuner is confident it will be able to extract more power soon.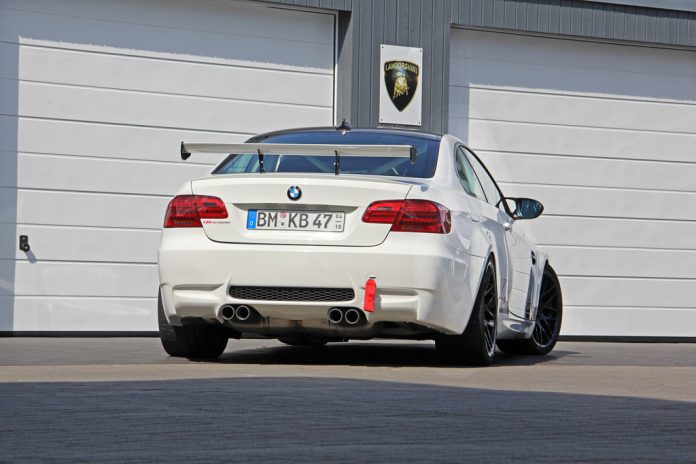 As with any other good track car, a heavy focus has been placed on the braking and suspension components of the car. For starters, KW Clubsport coilover suspension has been installed with adjustable top mounts. Additionally, new Endless brake discs and pads have been fitted as have a set of lightweight BBS Competition wheels with Pirelli Trofeo tyres.
Inside, the car has been outfitted with a complete roll cage, new carbon fibre panels and race seats. The rear seats, sound insulation and a number of trim and cladding elements have also been removed.