Future Photography has brought us a selection of impressive Lamborghini photoshoots in recent times and the following is one of his most exceptional. Featuring three Lamborghini Aventadors posing alongside each other, you'd be hard pressed to find a Lambo photoshoot much more jaw-dropping than this one.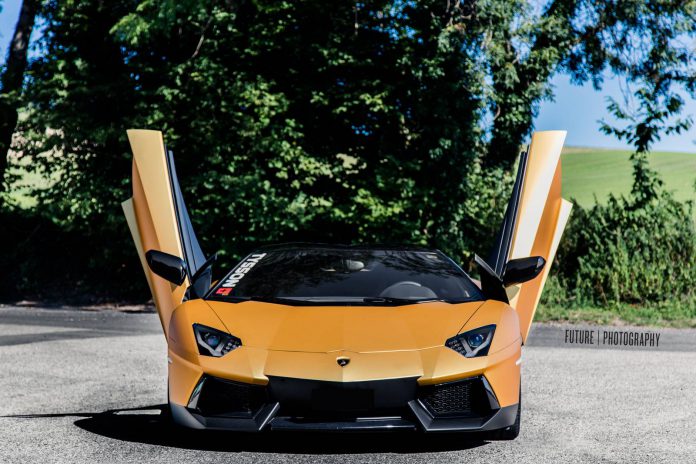 Amongst the three Aventadors there is one coupe model and two roadsters. Starting with the Aventador Coupe, it is finished in an intriguing shade of dark purple and rides on a set of black wheels. Meanwhile there is a matte yellow Aventador Roadster also combining an array of gloss black and matte black elements.
Finally there is an Aventador Roadster installed with an array of aftermarket parts as well as a near-chrome styled paint scheme. It includes a new carbon fibre front bumper, a large rear wing, black wheels and a redesigned rear fascia to make it look particularly aggressive.