On October 15, Four Seasons will open its very first location in Korea to customers. Dubbed Four Seasons Hotel Seoul, the complex combines a multitude of restaurants, bars, health complexes alongside the range of different accommodations.
Four Seasons Hotel Seoul has 317 rooms and suites with all of the rooms and suites coming with housekeeping, in-room dining and a range of other Four Seasons services. Additionally, complimentary internet is provided for all guests. For those looking to conduct business, there is also an Executive Cub lounge and a multi-lingual concierge team.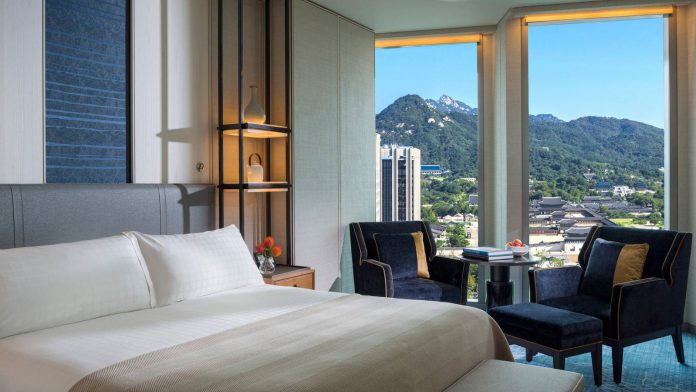 Elsewhere, there are seven impressive restaurants and bars at the hotel. They include Boccalino which focuses on Italian cuisine, Yu Yuan, Kioku serving Japanese food and The Market Kitchen complete with a number of live cooking stations.
The Four Seasons Club Seoul is also one of the key highlights of the hotel. It combines a 765 square metre gym and studios while there are also swimming pools including a large lap pool and vitality pool. An indoor driving range is also found within the Four Seasons Club as is a Korean sauna, members' lounge and a juice bar. There is also an intimate spa including a couple's spa suite.
The hotel has been designed by Heerim Architects & Planners and LTW Designworks. Discussing it, General Manager Lubosh Barta said "More than simply a place to sleep, Four Seasons is where people come together to eat, drink and mingle; to celebrate and to close the deal; to relax and to be inspired."