The Ritz-Carlton Hotel Company have officially opened their first luxury hotel in Hungary. Located in the Hungarian capital Budapest, the brand new property is ideally located in the heart of Budapest's cultural and shopping district.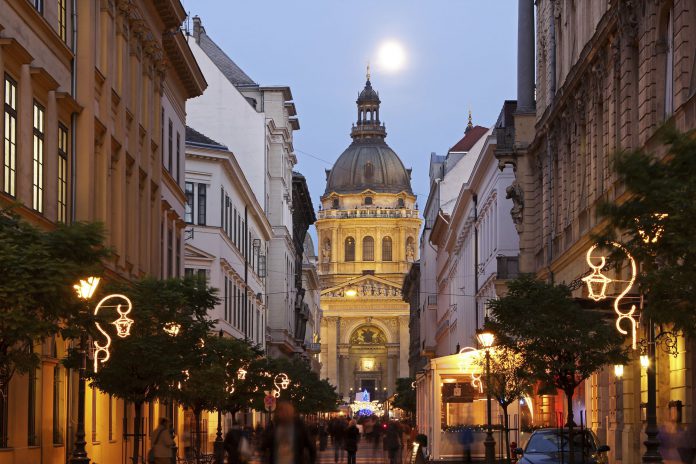 "It is an absolute privilege to open the first Ritz-Carlton hotel in Hungary" said Herve Humler, President and Chief Operations Officer, The Ritz-Carlton. "The Ritz-Carlton service standards are globally recognised and we're delighted to bring them to a new market. Budapest is an extraordinary city and perfectly placed to welcome the newest property in our portfolio".
The new Ritz-Carlton hotel in Budapest is housed within a protected historic building, located on Elizabeth Square, with views over St Stephens Basilica. The historical building has a rich history and occupies the lot at Elizabeth Square since its construction back in 1914. Back then, it was an Italian insurance company that first moved into the property. In the past decades the property has seen many different tenants before being converted to a luxury property by Ritz-Carlton.
The luxury hotel has 170 rooms and 30 suites, bringing the accommodations to a total of 200. During the renovation process, the building's original architectural details have been retained. The interior design of the hotel gives a spacious feeling and is said to be inspired by cool colors and the 'swirling water' of the Danube river.
The Ritz-Carlton Budapest
The definition of luxury is carried out traditionally by the Ritz-Carlton Club level which is situated on the 8th and 9th floors of the property. The rooms and suites on the Ritz-Carlton Club level come with a concierge, and complimentary food and beverages that are presented throughout the day.
In terms of dining and drinking the Ritz-Carlton Budapest adds two new restaurants and a bar to the Budapest scene. Deak Street Kitchen serves a variety of Hungarian-inspired dishes, created using local and seasonal ingredients. It features an outside terrace overlooking the city's 'Fashion Street', where guests can dine al fresco whilst enjoying the bustling Budapest street scene.
The Kupola Lounge is the hotel's new hotspot for breakfast or a light lunch. It is located beneath the building's iconic stained glass cupula and grand crystal chandelier. Adjacent is a contemporary bar named the Kupola Bar. Additional amenities comprise of a grand ballroom on the lower ground floor, meeting rooms, and a Ritz-Carlton Spa and Fitness Center on the top of the building. The urban spa boasts an indoor pool and three treatment rooms offering a full range of beauty and body therapies. The fitness center promises top of the range equipment and remains open 24/7.