One of the craziest cars on display at the ongoing IAA Frankfurt Motor Show 2015 is certainly the Mansory Bentley Continental GTC. Featuring a multitude of visual, aerodynamic and mechanical modifications, the car is certainly worthy of the Mansory badge. With its eye-catching design, we just had to see it up close.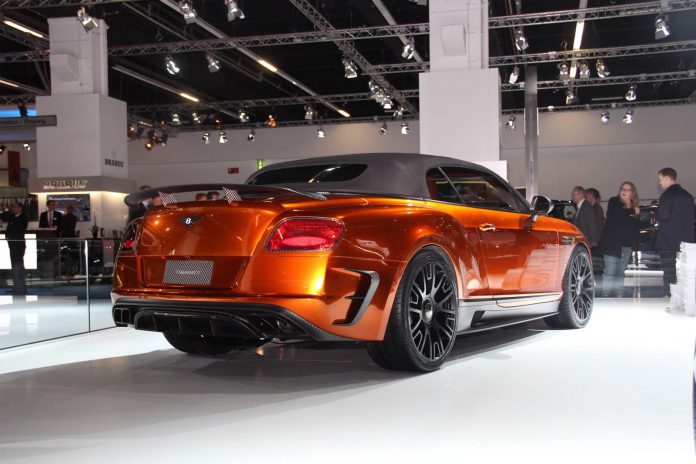 From a performance standpoint, power from the twin-turbocharged 6.0-litre W12 engine has been lifted from the standard 635 hp and 800 Nm of torque to 1001 hp and 1200 Nm at just 2100 rpm. Consequently, the car accelerates to 100 km/h in 3.9 seconds and onto a 330 km/h top speed. To achieve these gains, Mansory installed new pistons and piston rods, camshaft, modified turbochargers, a new intercooler, sports air filters and revised engine and transmission management systems.
Visually, the Mansory Bentley Continental GTC on display is painted in burnt orange and includes elements like a carbon fibre front fascia, bonnet and wing mirrors. Other changes include the carbon side skirts, rear wing and rear diffuser while black wheels have also been installed.
The cabin is then adorned in bright orange and black leather.
For more about the Mansory Bentley Continental GTC, see our dedicated post. For more from the IAA Frankfurt Motor Show 2015, see our comprehensive live channel.