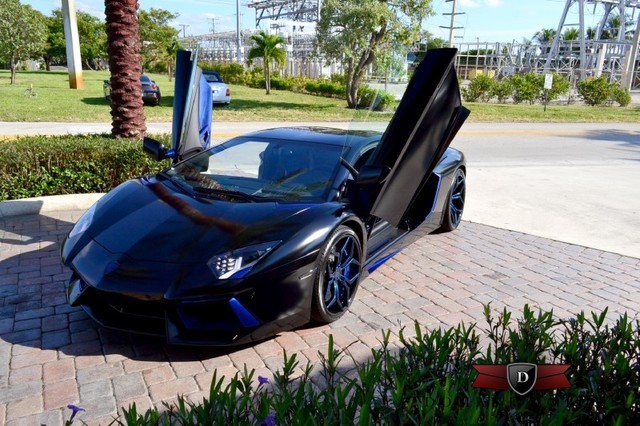 Ever since launching in 2011, the Lamborghini Aventador has proved immensely popular for customisation. Whether it is through the Italian marque's Ad Personam program or instead via aftermarket tuners, the Aventador is certainly the world's most popular supercar to modify. Now a particularly eye-catching Aventador is up for sale from Domani Motor Cars in Deerfield Beach, Florida. It is currently owned by professional baseball player Yoenis Cespedes.
For starters, the car is painted in satin black and then features numerous Electric Blue accents. Those blue elements are visible on the front air intake surrounds, the inside of the side skirts, side air intakes, engine cover and components of the red end. An aftermarket set of wheels combining bright blue and gloss black have also been installed while blue brake calipers make the supercar stand out further.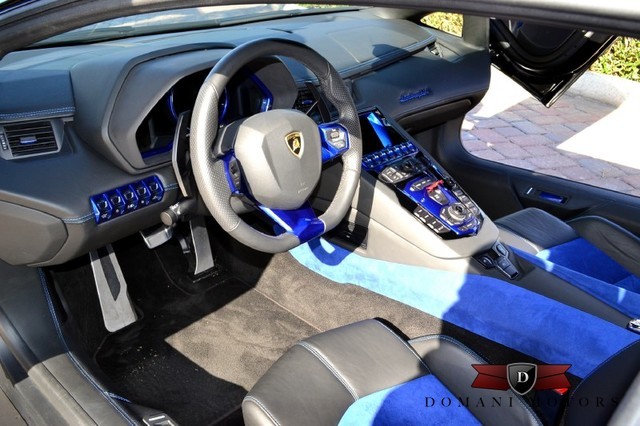 The interior is just as head-turning as the exterior with it also including numerous bright blue components. The finished result certainly makes for an interesting car more than capable of snapping a few necks.
It is listed at $429,900 and has 8827 km on the clock.