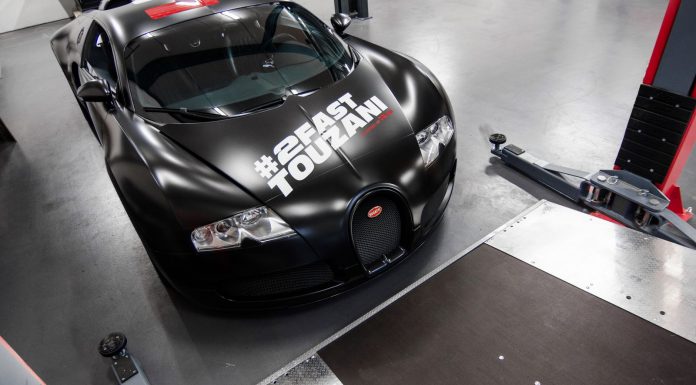 On Monday, Dutchbugs will kick off a special tour through Europe held in collaboration with Trust Urban. The tour is dubbed 2FastTouzani and will see one of the Bugatti Veyron's from the Dutchbugs fleet travelling with famous street footballer Soufiani Touzani through some of Europe's most incredible countries and cities.
The 2FastTouzani tour kicks off on Monday in Antwerp. In the following days, it will travel through Brussels, Paris, London, Manchester and Liverpool on the 28th of August. After a rest in Liverpool, the tour will continue through to Stockholm in September. Then in October, 2FastTouzani will visit Dortmund, Milan, Turin, Monaco, Cannes, Barcelona, Madrid and Valencia before concluding in Rotterdam.
As for the Bugatti Veyron taking the journey, it has just received a very eye-catching wrap. The wrap is satin black and looks truly sensational when fitted to the French hypercar. The wheels have also been blacked out while a number of Trust Urban logos then adorn the vehicle's exterior.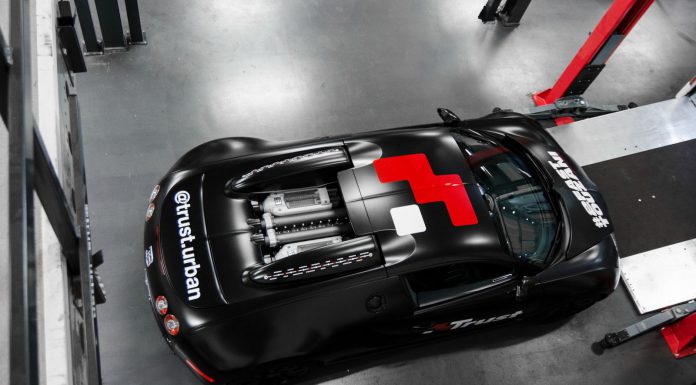 Be sure to stay tuned to GTspirit for comprehensive coverage of what is shaping up to be a very entertaining journey!