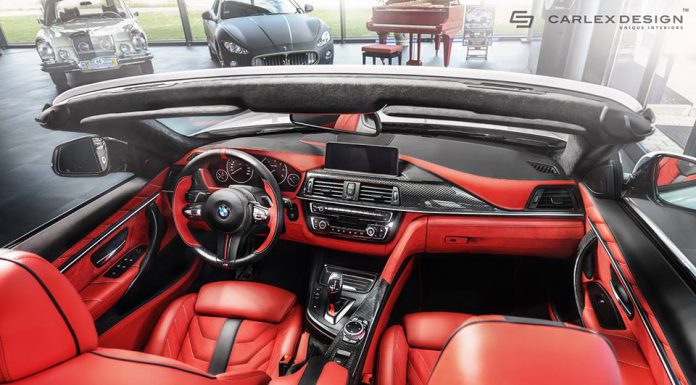 The experts at Polish interior customiser, Carlex Design, have just unveiled their latest creation this time involving the BMW 4-Series Convertible. While the standard 4-Series features a very plush and comfortable cabin, Carlex Design have made it even more exceptional and truly unique.
For starters, bright red leather adorns the seats, door panels and the dashboard. Also featured on the dash and parts of the door panels is matching red alcantara. Elsewhere, black leather accents can be found on the seats, dashboard and steering wheel.
Helping to give the German car even more panache are a plethora of carbon fibre accents. They are most visible with the centre console, door handles and dashboard trim.
We've said this once and we'll say it again, if you want your interior customised, then Carlex Design is the place to go!