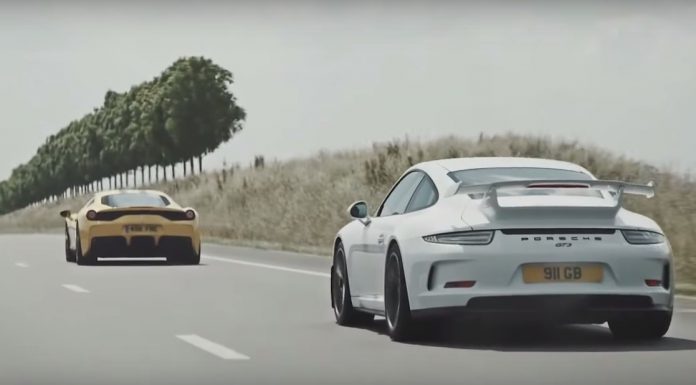 Ever since the Ferrari 458 Speciale launched, it has been pitted against the 991-generaiton Porsche 911 GT3 on a number of occasions. Most recently, Evo Magazine brought the two together for an epic road trip to Le Mans and while the two cars aren't the perfect candidates for a long cross-country trip, both unsurprisingly perform valiantly.
[youtube]https://www.youtube.com/watch?v=k-1k4SMvIHc[/youtube]
On paper, there are few similarities between the 458 Speciale and the 911 GT3. The 911 has its engine in the rear, while the 458's is in the middle. The 911 has a 3.8-liter inline-six, while the Ferrari has a busy 4.5-liter V8. However, both these cars currently represent the most pure and high performance variants of the models they are based on (except the new 911 GT3 RS), making them perfect candidates for these continual comparisons.